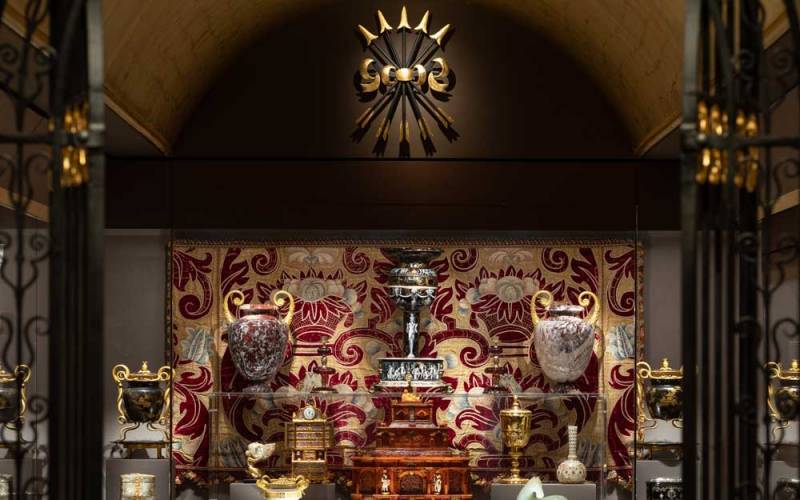 Art & architecture, Behind the scenes, Walks, talks & tours
Rothschild Collecting and the Treasury: Curator-led Tour
Wed 12 Feb 2020
11am
House
Learn about the Rothschild family as collectors on this curator-led tour.
Join Mia Jackson, Curator of Decorative Arts for this exclusive tour to see behind the scenes. Walk through the House 'put to bed' for conservation and cleaning as well as enjoying a tour of the new permanent gallery, A Rothschild Treasury.
Discover how the collection is cared for in the winter months including Miss Alice's rules that now make up the foundations for the National Trust's conservation practice. You'll learn more about the Rothschild family as you explore the James and Dorothy de Rothschild and Family Rooms and A Rothschild Treasury. This new permanent gallery houses over 300 objects and is a reflection of Rothschild family collecting.
The tour will be followed by a two-course lunch in the Manor Restaurant.