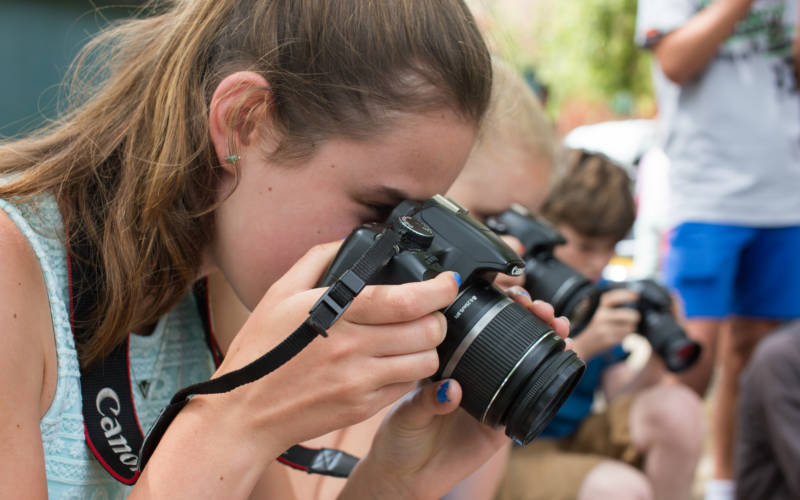 Families
Photography Summer School
Wed 1-Fri 3 Aug 2018
10am-4pm
Grounds
Children can learn all about photography on this 3 day course.
Sharp Shots Photo Club will be teaching 3 days of exciting, inspiring and fun photography courses for children ages 9-15.  Your child will learn how a camera works, what exposure means, how to use depth of field, shutter speed, and the fundamentals of composing an amazing photograph.
Each day they will learn new skills, building up their course portfolio for a photographic exhibition at the end of day 3, where parents will be invited to attend and celebrate their children's amazing work.
Please bring your own packed lunch. £150 per child for three days, camera included.