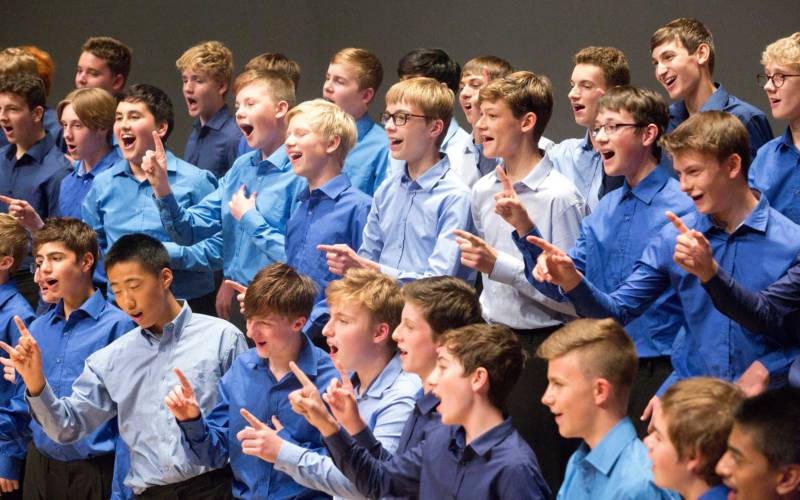 Music
National Youth Boys' Choir pop-up performance
Sat 7 April 2018
2.30pm & 3.30pm
Stables
Enjoy two free performances by members of the National Youth Boys' Choir, visiting Waddesdon for the first time.
Members of the Cambiata Voices are making a special outing as part of their Spring training course, and will introduce a lively selection of songs and music from their current repertoire.
There will be two short performances of 20 minutes, starting at 2.30pm and 3.30pm, in the Stables courtyard.
…it is remarkable for such young voices to produce such a fine male-voice choir sound

Wales Arts Review, April 2017