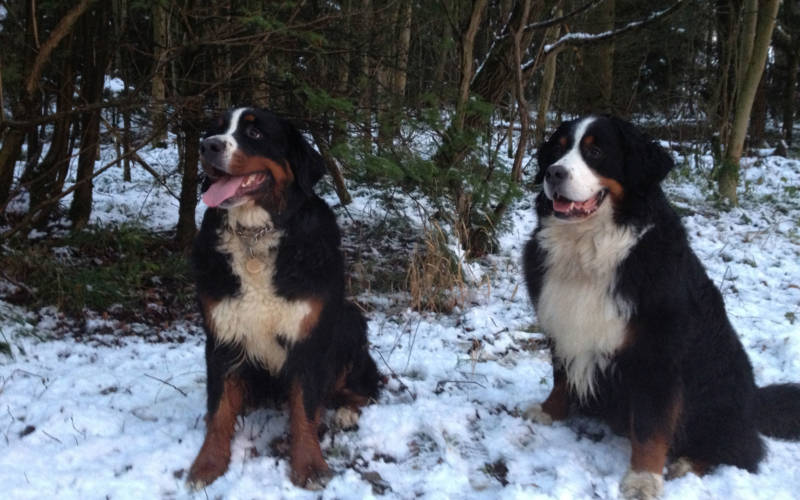 Christmas
Midland Bernese Carters Dogs
Sun 20 & 27 Nov, 4 & 11 Dec
11am-6pm
Stables Courtyard
We're delighted to have the Midland Bernese Carters Dogs back again this Christmas.
Come and meet some beautiful Midland Bernese Carters Dogs in the Stables courtyard. You can also say hello as they walk through the grounds up to the Christmas Fair. See them pulling their carts all decorated with lights and tinsel for Christmas, and enjoy a cuddle from these big family friendly dogs.
Donations welcome, in support of Bernese Welfare, Medical Detection Dogs and Heart and Souls.
Please note there is a flat-rate £5 booking fee on all Christmas bookings (up to 14 people). Book online and you'll receive a £5 voucher to use in our shops and restaurants until 28 Feb 2017.