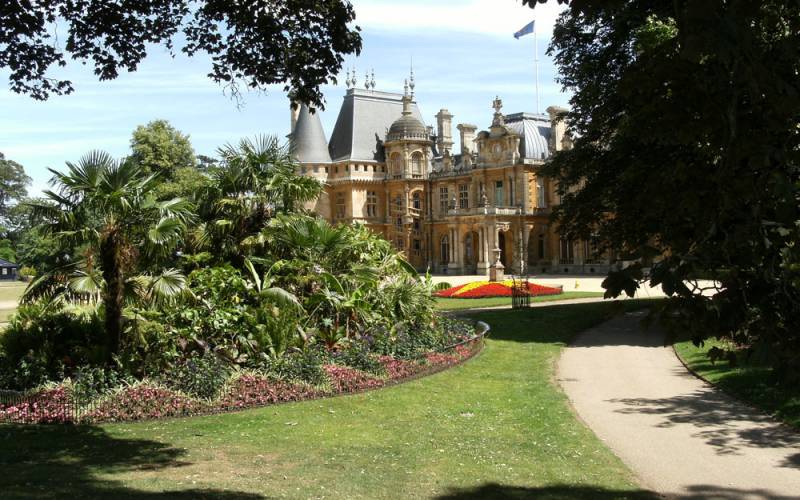 Gardens, Walks, talks & tours
The Art & Craft of Gardening with Tropical Foliage Plants
Thur 12 Sep 2019
2pm-5pm
Parterre
Waddesdon was once famous for its flamboyant and bold Victoria glasshouse called Top Glass, where visitors could rub shoulders with tropical plants from all over the world.
Although the great glasshouse is no longer here, the gardens team are now starting to use hardy tropical foliage plants and tropical looking plants widely across the garden.
A practical, fact filled and hands on workshop and walk which uncovers how we go about creating and caring for these gardening delights, including overwintering and propagation. Learn how to create your own little piece of Waddesdon Tropicana in your own home.
Ideal for garden enthusiasts and adults with a keen interest in gardens, you'll be accompanied by a member of Waddesdon's gardens team learning how to grow tropical foliage plants.
Where to meet:  1.50pm at the North Fountain, where you will be directed to the Gazebo
Important information:
Advance booking advised as numbers are limited
As this is an outdoor event, please wear clothing and footwear suitable for working and walking outdoors
The walk may include steep slopes and steps
This is a practical workshop, all equipment, bedding plants and containers will be supplied
Workshop includes a number of tropical give-aways from the Waddesdon collection