Food & wine festival
Feast 2018
Sat 16 & Sun 17 June 2018
10am-5pm
Grounds
Feast 2018 returns on the weekend of 16 & 17 June 2018.
See the North Front transformed with flowers, colourful flags and decorated tables for this years Feast festival.
Take a seat and enjoy a picnic, or try some of the delicious food on offer from one of over 70 handpicked artisan food and wine stalls.
Be delighted, surprised, and entertained by a range of extraordinary top international performances.
Enjoy wine tasting, a special Father's Day Gentleman's Tea, live music, children's craft activities, a dance-a-thon and lots lots more…

Feast Exhibitors
Beer, lager and cider
Hornes Brewery, Milton Keynes
Malt The Brewery, Great Missenden
Saxby's Cider, Northampton
The Blue Beer Company, Buckinghamshire
Biscuits and brownies
Flapjackery, Tavistock
Gourmet Brownie, Cambridge
The Kitchen Mixer, Buckinghamshire
Bread
Olivier's Bakery, London
Cakes and patisserie
Sin (Gluten Free Goodies), Milton Keynes
Cheese
Blackscheese, Shrewsbury
Dockwoods, London
Chocolate and fudge
Times Bites Ltd, Buckingham
Yara's Fudge, Gloucestershire 
iCandy Fudge, Dorset
Marshmallow Heaven, Kent
Cold drinks
Citron Presse, Norwich
Pimento, UK
Chutneys, pickles and sauces
Cherry Tree Preserves, London
Haynes Gourmet, Marlow
Purity Trading, London
Salter's Must Chup Sauce, Kent
The Garlic Farm, Isle of Wight
Gifts
Burwood Boards, Devon
My Visible Object, Oxford
North Marston Pottery, North Marston
Maison Rustique, UK
Ice cream and frozen yogurt 
Marriets by Swanbourne Dairy, Buckinghamshire
Waddesdon Ice Cream, Buckinghamshire
Oils and vinegars
Chiltern Cold Pressed Rapeseed Oil , Buckinghamshire
Gilly's, Oxford
Vinegar Tips, Warwick
Yarty, Portsmouth
Meats
Chiltern Charcuterie, Buckinghamshire
Supreme Sausages, Buckinghamshire
The Giggly Pig Company, Essex
Plants
Edwin's Elegant Plants, Wendover
Spririts and liqueurs
Cotswold Distillery, Oxford
Fen Spirits, Cambridge
Nip from the Hip, Kent
Wine and champagne
Chiltern Valley Winery and Brewery, Oxford
Waddesdon Wine Shop, Buckinghamshire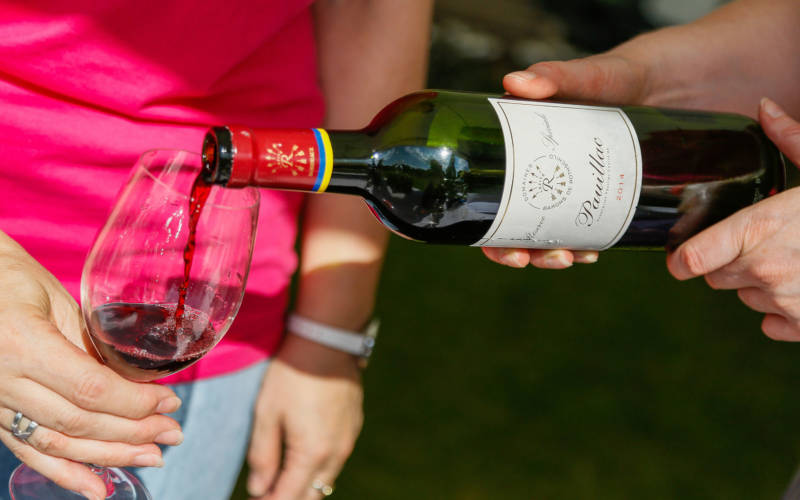 Book a place on our relaxed and informal wine tasting in the Waddesdon Cellars, hosted by experts from our Wine Shop. Try a selection of wines from our Rothschild and guest wine portfolios.  Guests receive 10% off in the wine shop.
Adult £10
Find out more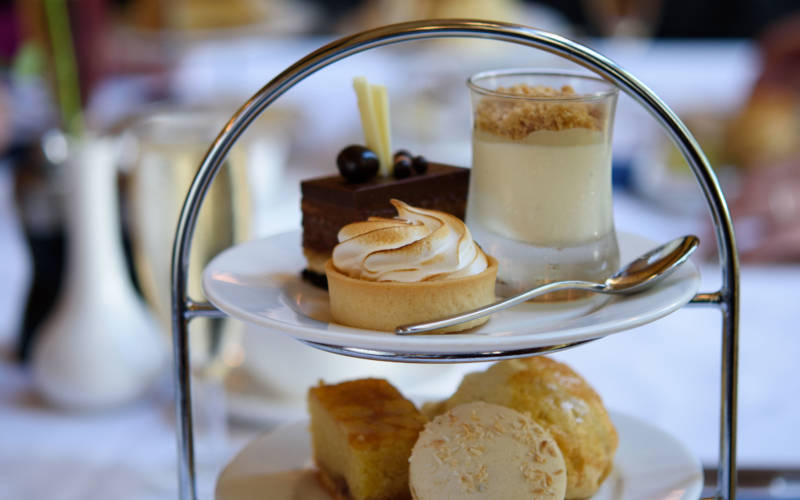 Book a table in the historic Manor Restaurant and enjoy a very special traditional afternoon tea with sumptuous savories and sweet fancies, or gentleman's afternoon tea with fish finger sandwiches and Waddesdon Ale.
Find out more

A variety of roaming, captivating music and performers will delight and surprise young and old alike.
Feast performers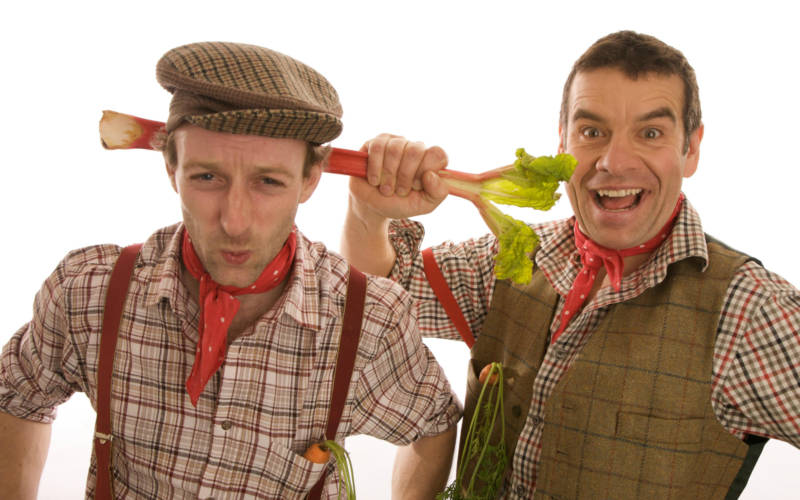 Grow Your Own
These comedy gardeners bring you skillful, wholesome, fresh, 5-a-day fun. Grow Your Own is a an interactive, colourful show packed full of tasty fruit and vegetable themed juggling and comedy cookery.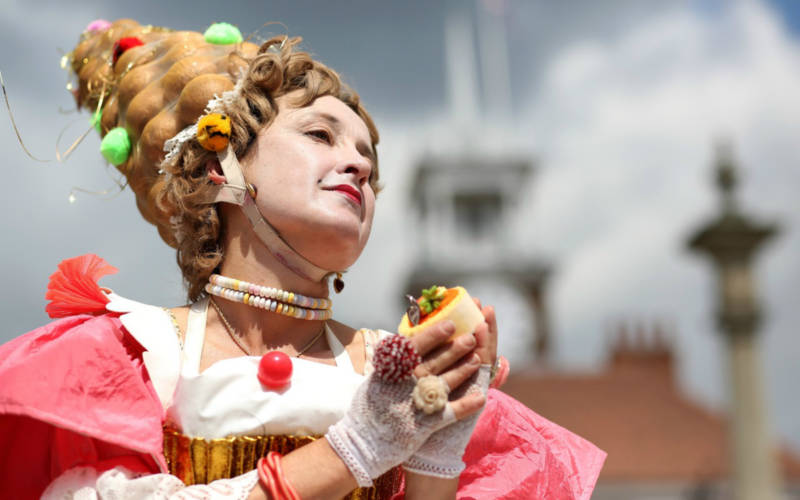 Madame Bonbon and her manservant Nobby
Follow Madame Bonbon, a barking mad royal personality, sweeping through the town, imparting accusations as vehement as they are bewildering and compliments as barbed as they are humorous.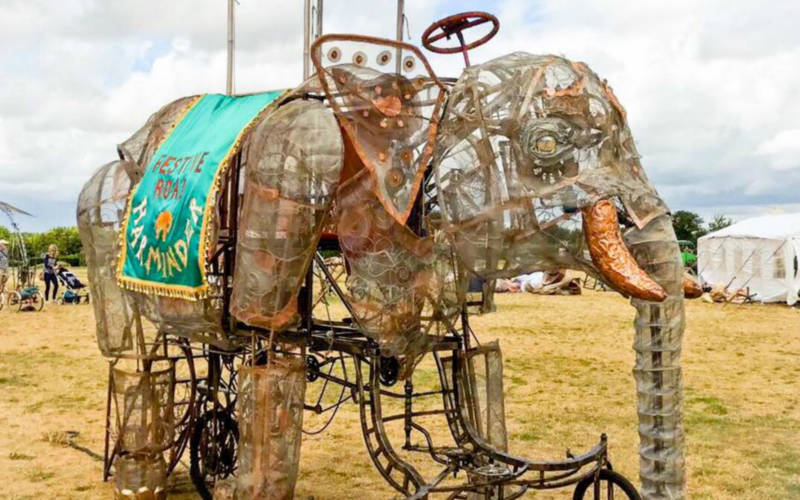 Harminder the elephant
This unique mechanically-powered giant puppet has been created using mainly recycled and found materials. This fusion of art and engineering allows for imagination and technology to come together in an inspiring way.
Mr Wilson's Second Liners
A rabble of mischievous northerners, this band form a traditional New Orleans Second Line. Bursting with colour and sound, they expend their collective musical talent paying homage to the diehard days of the Hacienda, 90s club culture and Mr Tony Wilson.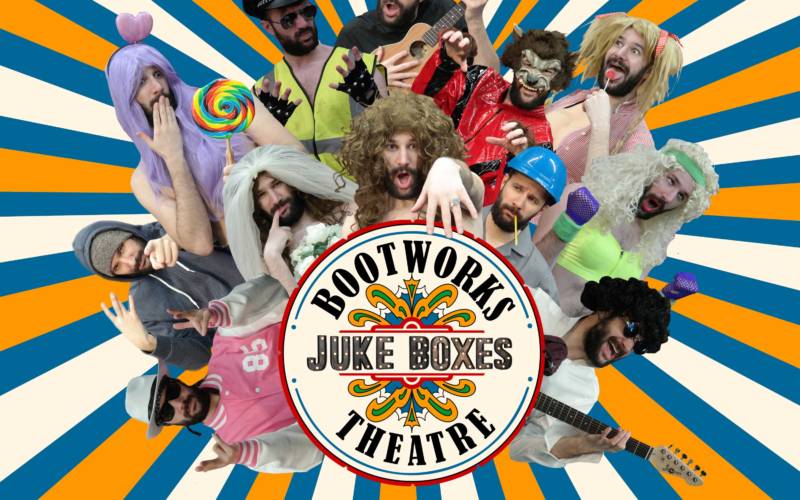 Jukeboxes
Two beautiful 1950's Jukeboxes sit side-by-side. Watch them spring to life as two performers re-create classic pop music videos in a lip-syncing musical medley, using props, masks, puppets and a terrible selection of wigs.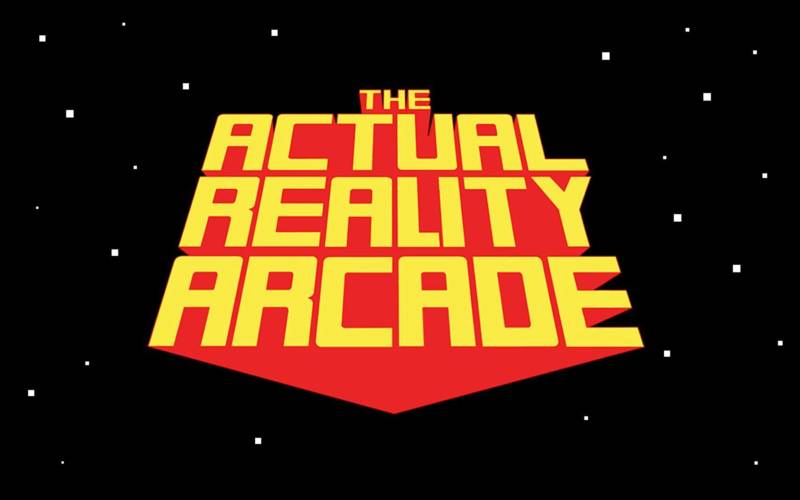 The Actual Reality Arcade
This is a life-sized interactive game zone for all ages to enjoy, inspired by ten classic arcade games. Fire rockets, dodge barrels, avoid lasers, build Tetris walls, shoot aliens and become Pac-Man; play for real and bring the games to life.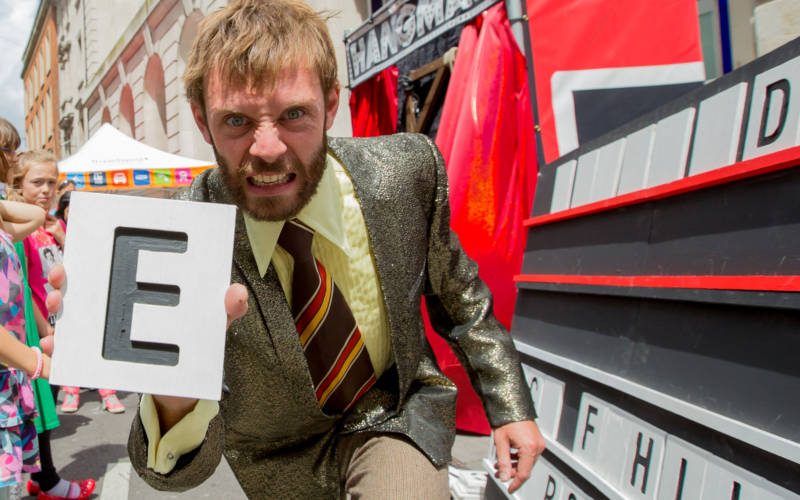 L_ve Hangman
A life-sized gameshow version of the pen and paper favourite. The fate of the condemned is in your hands: guess the mystery words to win, but get it wrong and watch him swing!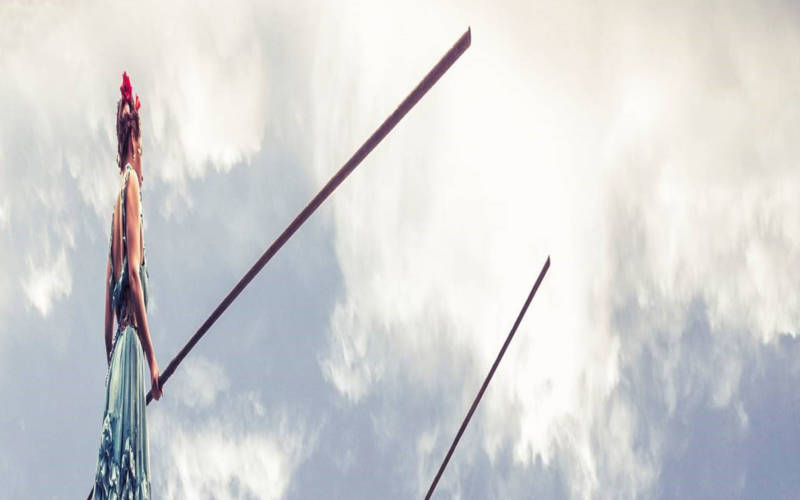 The Bullzini Family
Time for tea presented by The Bullzini Family is a 25 minute, Family Friendly, tightrope and storytelling show based on classic tales form the golden age of ropewalking.