Food & wine festival
Feast 2018
Sat 16 & Sun 17 June 2018
10am-5pm
Grounds
Feast 2018 returns on the weekend of 16 & 17 June 2018.
See the North Front transformed with flowers, colourful flags and decorated tables for this years Feast festival.
Take a seat and enjoy a picnic, or try some of the delicious food on offer from one of over 70 handpicked artisan food and wine stalls.
Be delighted, surprised, and entertained by a range of extraordinary top international performances.
Enjoy wine tasting, a special Father's Day Gentleman's Tea, live music, children's craft activities, a dance-a-thon and lots lots more…

Feast Exhibitors
Beer, lager and cider
Hornes Brewery, Milton Keynes
Malt The Brewery, Great Missenden
Saxby's Cider, Northampton
The Blue Beer Company, Buckinghamshire
Biscuits and brownies
Flapjackery, Tavistock
Gourmet Brownie, Cambridge
The Kitchen Mixer, Buckinghamshire
Bread
Olivier's Bakery, London
Zanni's Bakery, Buckinghamshire
Cakes and patisserie
Sin (Gluten Free Goodies), Milton Keynes
Cheese
Blackscheese, Shrewsbury
Dockwoods, London
Chocolate and fudge
Cocoa Criollo, Kidlington
iCandy Fudge, Dorset
Marshmallow Heaven, Kent
Times Bites Ltd, Buckingham
Yara's Fudge, Gloucestershire 

Cold drinks
Citron Presse, Norwich
Pimento, UK
Chutneys, pickles and sauces
Cherry Tree Preserves, London
Haynes Gourmet, Marlow
Purity Trading, London
Salter's Must Chup Sauce, Kent
The Garlic Farm, Isle of Wight
Gifts
Burwood Boards, Devon
GoodToBee, Northampton
My Visible Object, Oxford
North Marston Pottery, North Marston
Maison Rustique, UK
Ice cream and frozen yogurt 
Marriets by Swanbourne Dairy, Buckinghamshire
Oliphant and Pomeroy, Twyford
Oils and vinegars
Chiltern Cold Pressed Rapeseed Oil , Buckinghamshire
Gilly's, Oxford
Vinegar Tips, Warwick
Yarty, Portsmouth
Meats
Chiltern Charcuterie, Buckinghamshire
Supreme Sausages, Buckinghamshire
The Giggly Pig Company, Essex
Plants
Edwin's Elegant Plants, Wendover
Spirits and liqueurs
Cotswold Distillery, Oxford
Fen Spirits, Cambridge
Nip from the Hip, Kent
Tea
Jollybrew, Thame
Wine and champagne
Chiltern Valley Winery and Brewery, Oxford
Waddesdon Wine Shop, Buckinghamshire
Feast Catering Stalls
Food
Baja Cantina, Milton Keynes
Bandit Street Food, Milton Keynes
Boarstall Meats, Buckinghamshire
Bokkie, Aylesbury
Crayfish Capers, Milton Keynes
Flame by Passion for Food, Buckinghamshire
Funky Elephant, Rickmansworth
Kurbside Kitchen, London
La Flamenco Churros, Stevenage
Mr D's Pie Machine, Leeds

Waddesdon Wine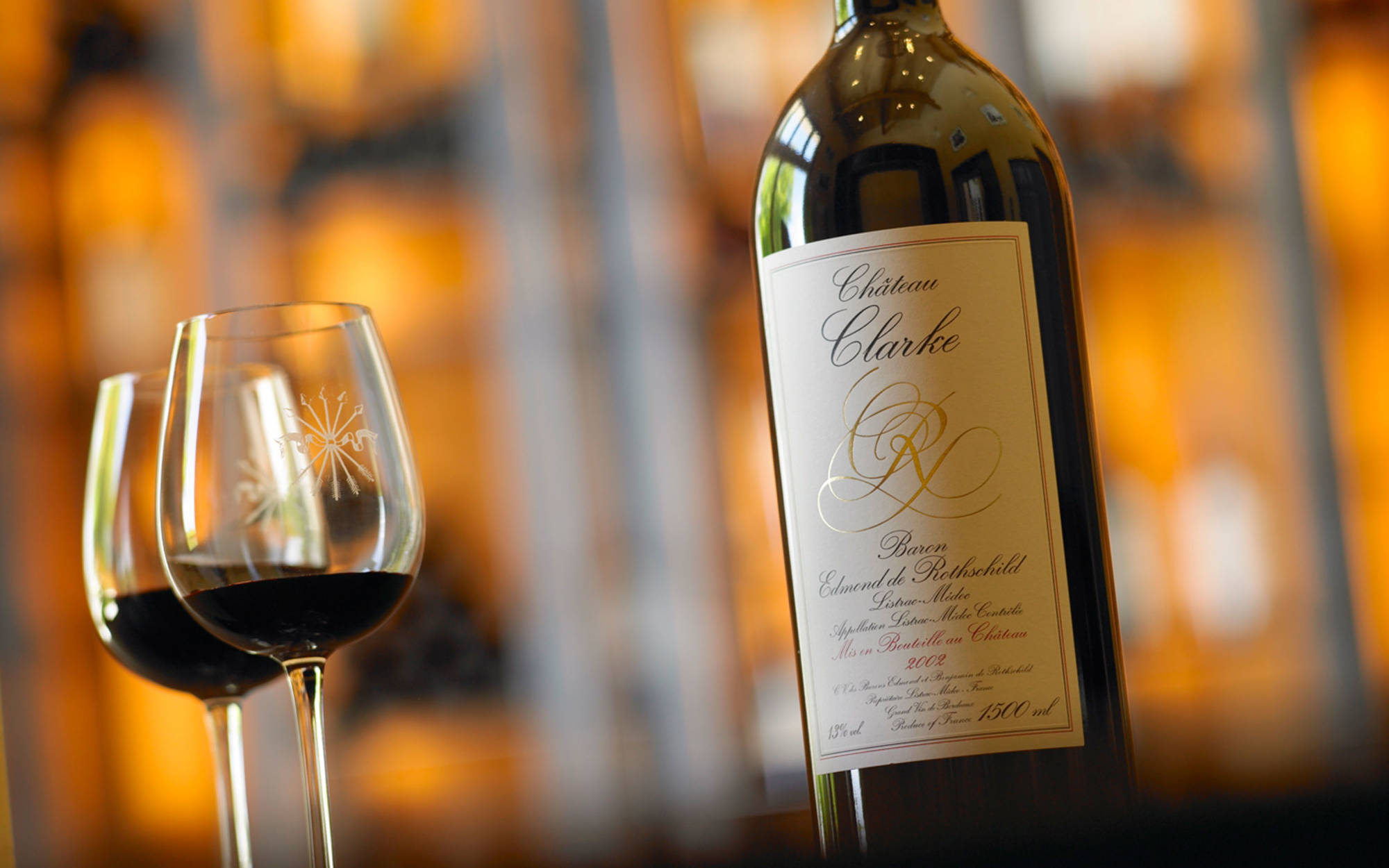 New for 2018 Waddesdon Wine Shop will be coming out of the Manor and onto the lawn for Feast! We will be serving wine by the glass; with every purchase you will receive a 10% off voucher for use on the day in the Wine and Manor Shops. We look forward to welcoming you .

A variety of roaming, captivating music and performers will delight and surprise young and old alike. Check out our performance schedule to help plan your day but please note that performances are subject to change.
Feast performers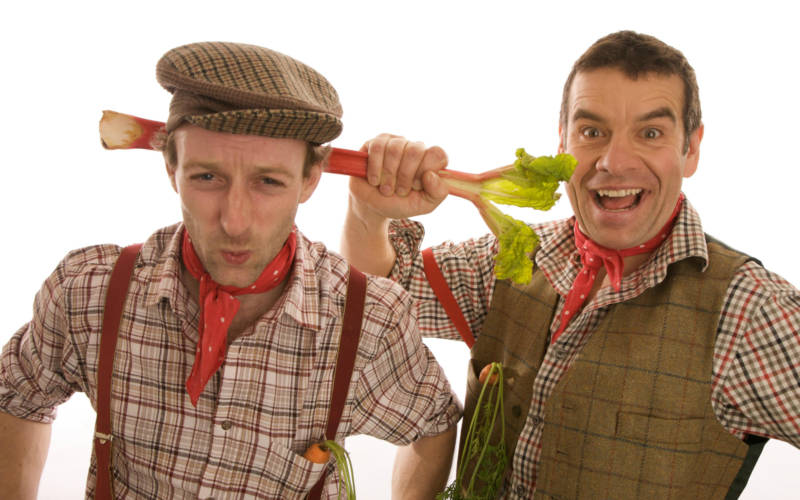 Grow Your Own
These comedy gardeners bring you skillful, wholesome, fresh, 5-a-day fun. Grow Your Own is an interactive, colourful show packed full of tasty fruit and vegetable themed juggling and comedy cookery.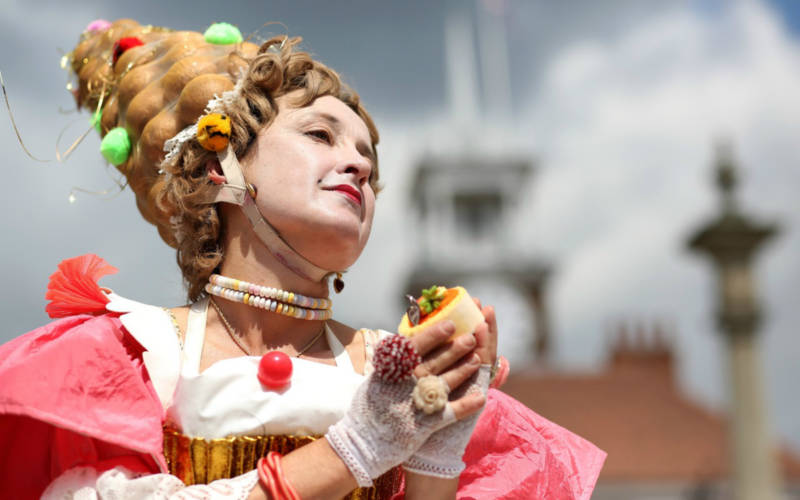 Madame Bonbon and her manservant Nobby
Follow Madame Bonbon, a barking mad royal personality, sweeping through the town, imparting accusations as vehement as they are bewildering and compliments as barbed as they are humorous.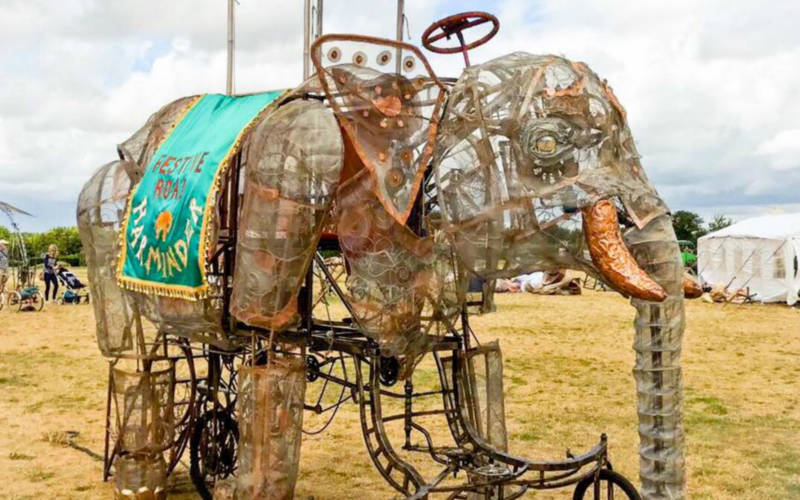 Harminder the elephant
This unique mechanically-powered giant puppet has been created using mainly recycled and found materials. This fusion of art and engineering allows for imagination and technology to come together in an inspiring way.
Mr Wilson's Second Liners
A rabble of mischievous northerners, this band form a traditional New Orleans Second Line. Bursting with colour and sound, they expend their collective musical talent paying homage to the diehard days of the Hacienda, 90s club culture and Mr Tony Wilson. Saturday only.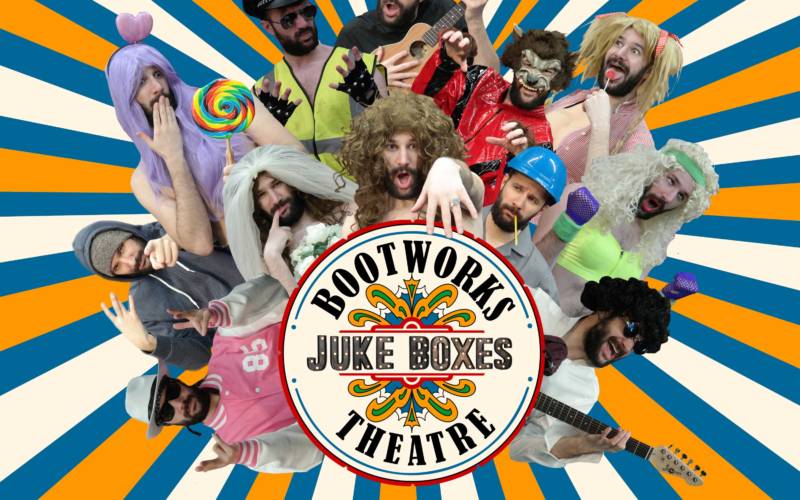 The JukeBoxes
Two beautiful 1950's Jukeboxes sit side-by-side. Watch them spring to life as two performers re-create classic pop music videos in a lip-syncing musical medley, using props, masks, puppets and a terrible selection of wigs.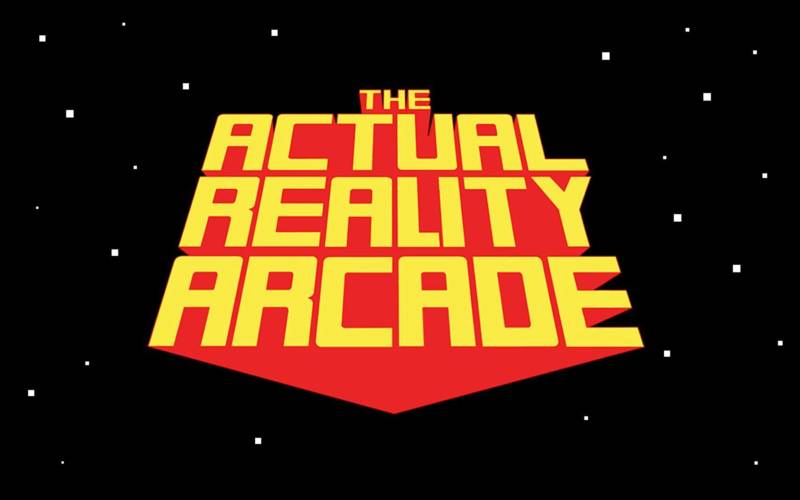 The Actual Reality Arcade
This is a life-sized interactive game zone for all ages to enjoy, inspired by ten classic arcade games. Fire rockets, dodge barrels, avoid lasers, build Tetris walls, shoot aliens and become Pac-Man; play for real and bring the games to life.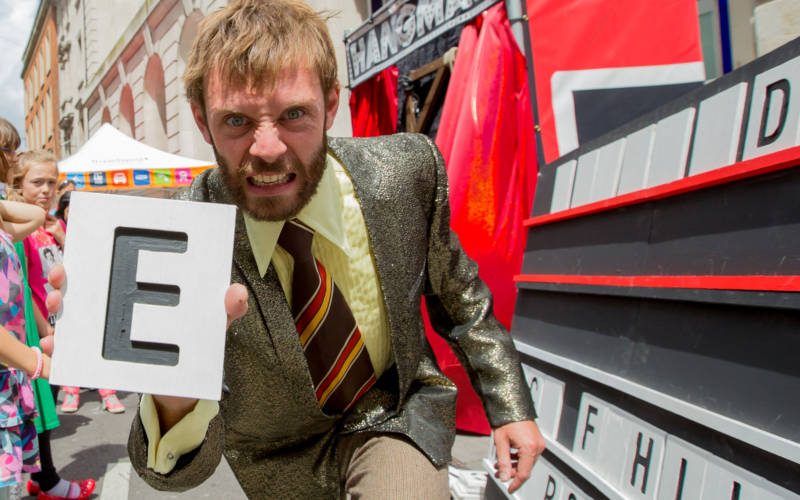 L_ve Hangman
A life-sized gameshow version of the pen and paper favourite. The fate of the condemned is in your hands: guess the mystery words to win, but get it wrong and watch him swing!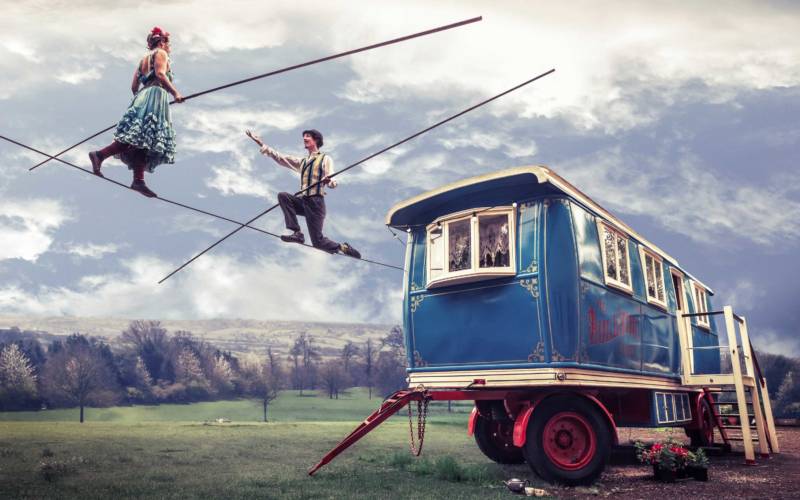 The Bullzini Family
Time for tea presented by The Bullzini Family is a 25 minute, Family Friendly, tightrope and storytelling show based on classic tales form the golden age of ropewalking.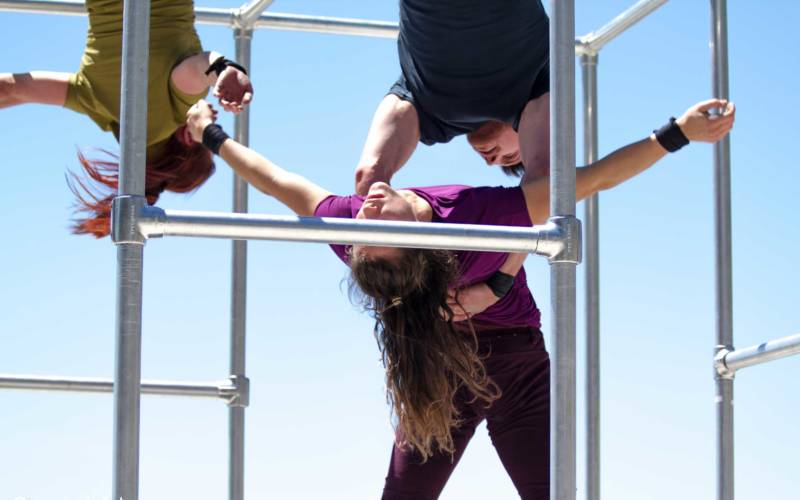 Captive by Motionhouse
Four dancers perform this exciting blend of dance, acrobatics and aerial work inside a large cage. Inspired by Rainer Maria Rilke's poem The Panther this show explores notions of captivity.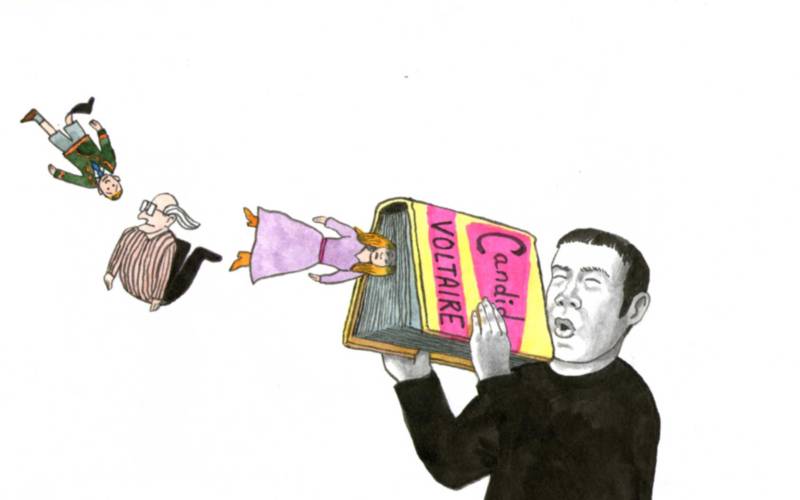 Whalley Range All Stars
A new show 'The Best of All Possible Worlds' is a loose adaptation of the classic book, Candide. The characters pick their way through obstacles, barriers and misfortunes.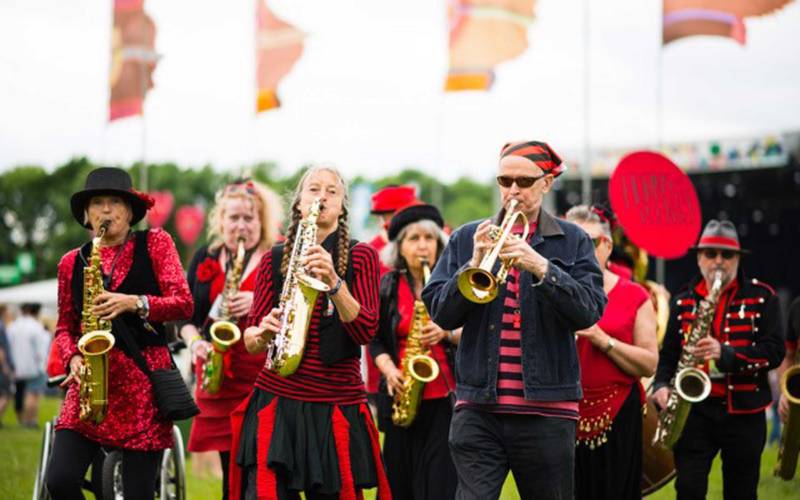 Horns of Plenty
Oxford's honkalicious community street band play ska, township, latin, balkan, New Orleans second line and other infectious party music from across the globe. Sunday only.

Throughout the weekend in our craft tent on the North Front, you'll get the opportunity to try family friendly activities and create something. Make a clear bubble that will be used in our Christmas display, join handling and show and tell session in the house and visit the coach house to see our new contemporary art exhibition.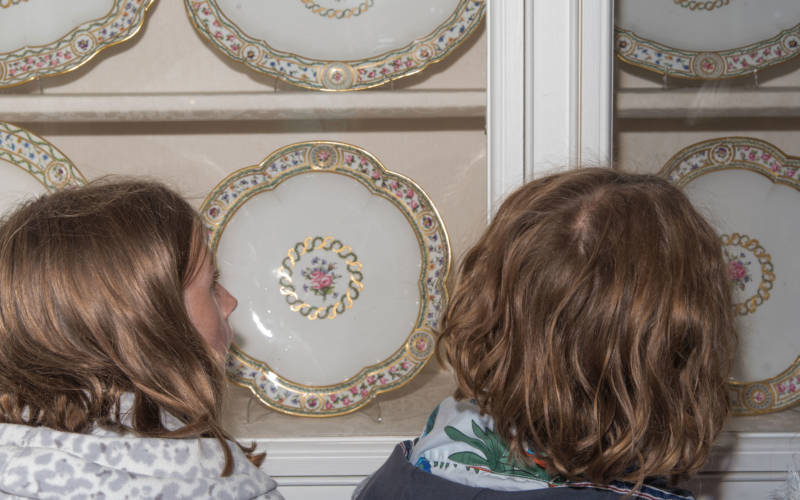 Handling and Show and Tell in the house
Learn about the history of dining and entertaining at Waddesdon by looking and even touching objects from the Collections. Enjoy a taste of history by exploring these rare and unique treasures which are rarely seen.
Free with your Feast grounds ticket, 11am-5pm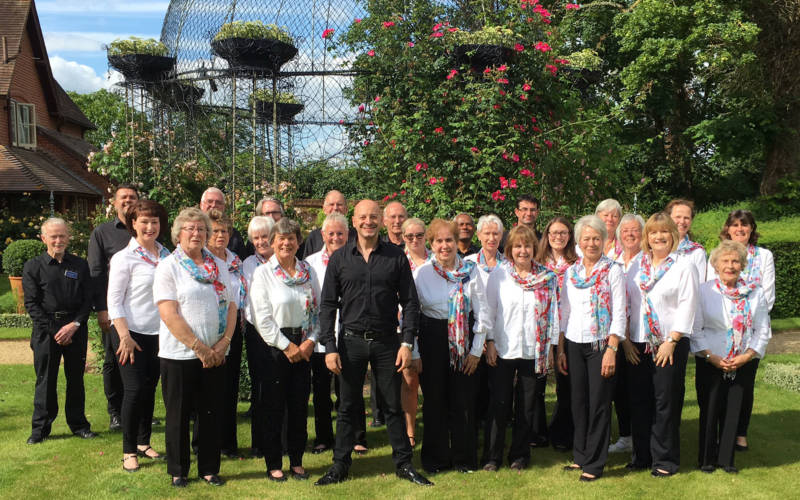 Waddesdon Staff and Volunteers' Choir and Next Stage will perform classic songs including You're the Voice, Hold My Hand and music from Les Miserables, under Musical Director, Russell Scott.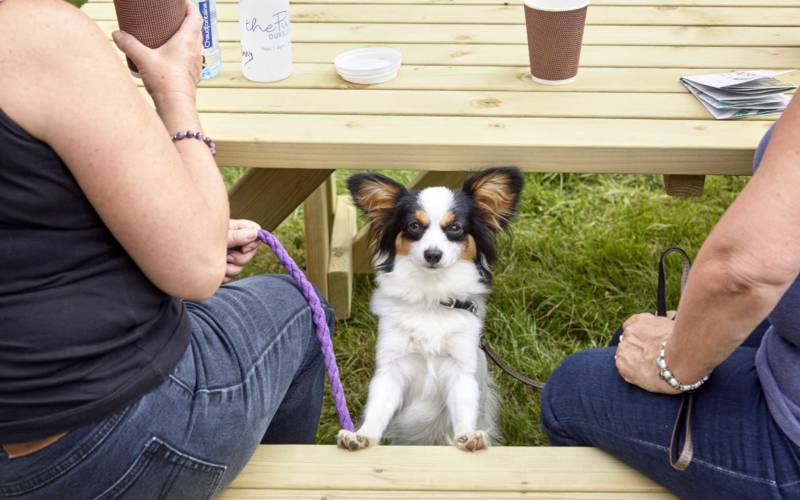 Dogs on short leads are welcome during Feast weekend. Please bear in mind that it will be extremely busy when deciding whether to bring your dog.
Feast volunteers wanted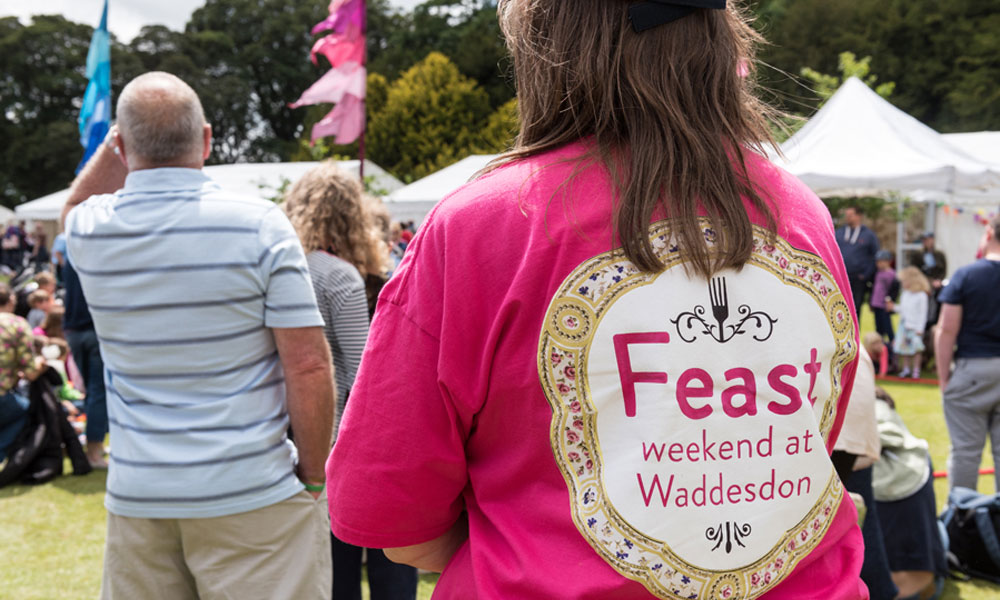 Our exciting Feast weekend needs volunteers to help it run and create a Feast Festival buzz. If you enjoy meeting and talking to people and can relate to all ages come and give us a hand.