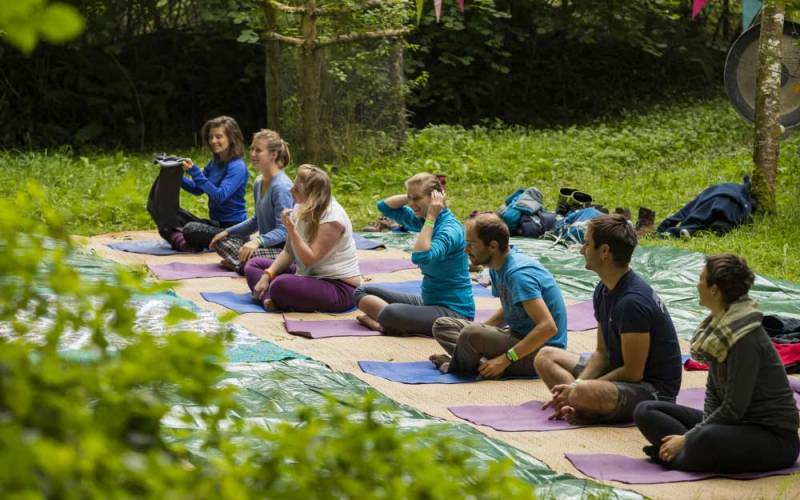 Families, Gardens
Family Yoga
Fri 9 & 16 Aug 2019
Session one: 11am-11.45am, Session two: 12noon-12.45pm
Garden
Take part in family yoga on the North Front in this interactive class exploring yoga poses, using games, stories and props.
Family yoga is a fun, flowing class for parents/grandparents/carers and children to play and bond naturally, positively and mindfully through yoga movement, exploring breath, meditation and relaxation.
In this interactive class the focus will be on the children, with the encouragement of the adults, guiding their children to explore yoga poses, using games, songs, partner poses, stories and props. Yoga is always better together, so come and play, and spend quality time together as a family.
"We don't stop playing because we grow old; we grow old because we stop playing" – George Bernard Shaw
Important info:
park in the Visitor Car park and use the shuttle bus to transfer to the North Front
please bring a water bottle and yoga mat
this event is held outdoors on the North Front. In the event of inclement weather it will move indoors to the Education Room at the Stables