Art & architecture, Exhibitions
'density', Koo Jeong A
Sat 1 Feb – Sun 1 Nov 2020
Grounds
An augmented reality artwork created by Koo Jeong A which can be activated by visitors at four locations across Waddesdon using the free Acute Art app.
Since the early 1990s, Koo Jeong A has made works that are seemingly casual and commonplace, yet at the same time remarkably precise, deliberate, and considered. Her reflections on the senses and the body incorporate objects, still and moving images, audio elements and aromas. Many of her works are conceived within site-specific environments that question the limits of fact and fiction, the imaginary and actuality of our world. Koo considers the connection of energies between a place and people, relying on chance to drive her encounters.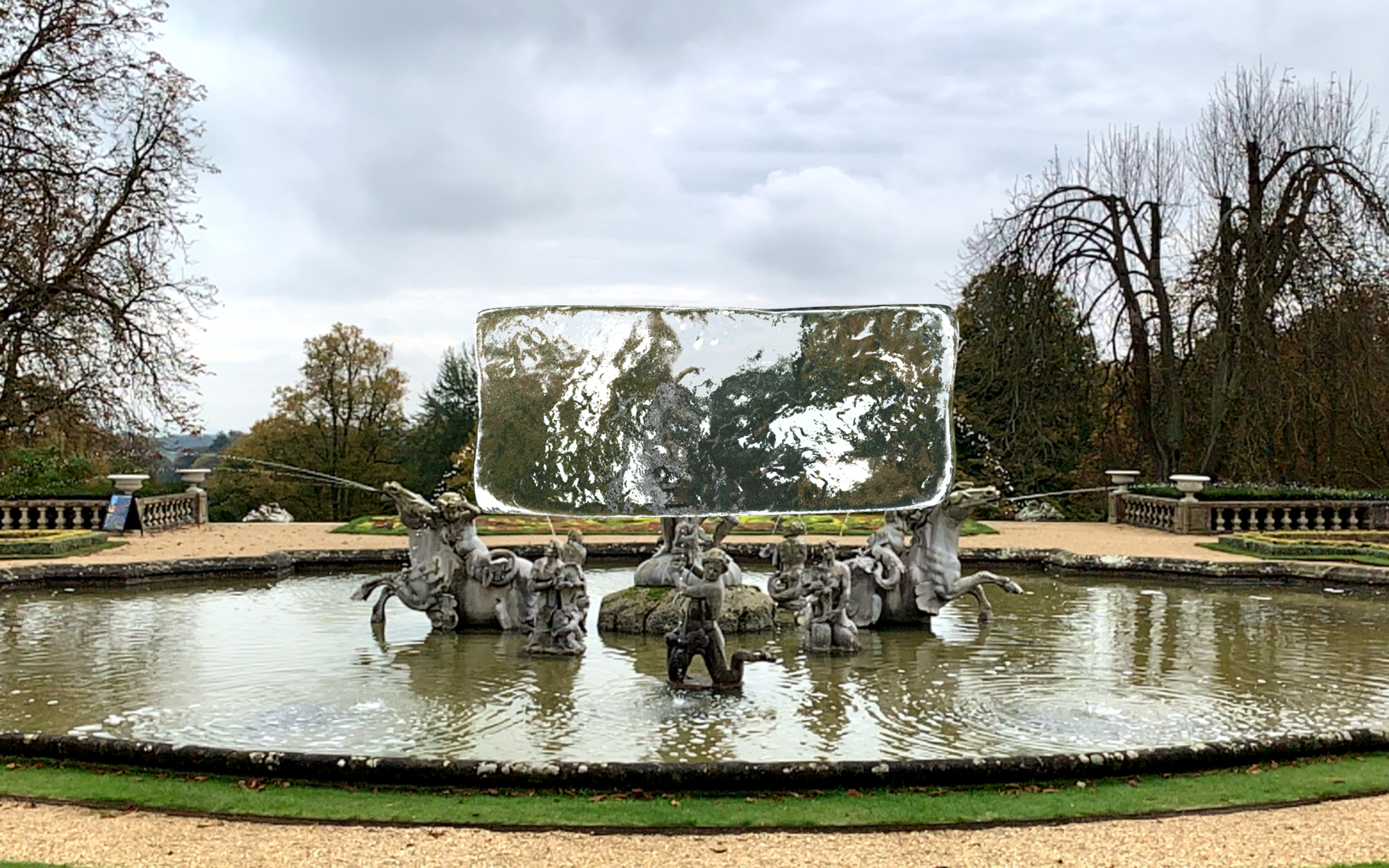 Koo Jeong A's first augmented reality project 'Prerequisites 7', of which 'density' is part, features a collection of her pen drawings in 2D and 3D, from the artist's book Nomos Alpha (2018) and her Instagram account.
Jeong A's ephemeral works such as 'density', highlight seemingly unimportant everyday items, which often border on the invisible. Her precise drawings explore the poetics of everyday life in humorous ways. In the medium of AR, her sketches take on new agency and in a dimension outside our physical space they come alive.
Viewers are able to activate the geo-located works in specific areas and events around the world by downloading the Acute Art app. At Waddesdon 'density' will appear at four locations on the estate, where it is seen against 19th-century architecture and landscape, and at Windmill Hill Archive, one of two-prize-winning contemporary buildings.
Koo Jeong A's 'density' is presented in collaboration with Acute Art >
Koo Jeong A was named  '2016 Artist of the Year' by the Korean Cultural Centre UK. Recent solo exhibitions and commissions of her work include ajeongkoo, Art Sonje Center, Seoul (2017); Enigma of Beginnings, Yuz Project Room at Yuz Museum, Shanghai (2016); Koo Jeong A x Wheelscape: Evertro, Everton Park, Liverpool (2015) and Oussser, Fondazione La Raia, Novi Ligure (2014).
In 2019, her AR works were exhibited as part of 'Electric' at Frieze New York, in the My Art Guides Venice Meeting Point to coincide with the Venice Biennale, and will be presented in the garden of the Fondation Beyeler during Art Basel.
Koo Jeong A was born in 1967 in Seoul, South Korea. Jeong A lives and works everywhere, including at Somerset House Studios, a project supported by the Rothschild Foundation, which also supports Waddesdon Manor.