Families, halloween
Creatures of the Night Trail
Sat 21 – Sun 29 Oct 2017
10am-3pm
Stables
See how many creatures of the night you can find on our illuminated woodland trail.
To celebrate our Creatures & Creations exhibition at the Coach House Gallery, this years Halloween trail sends you on a quest to find some fantastical creatures of the night.
Can you find a Snugglewump? How about a Bumrox or a Tattooed Thunder-Cat?
These are just some of the creatures hiding in the woods for you to find!
Please note that the last start time for the trail is 2.30pm.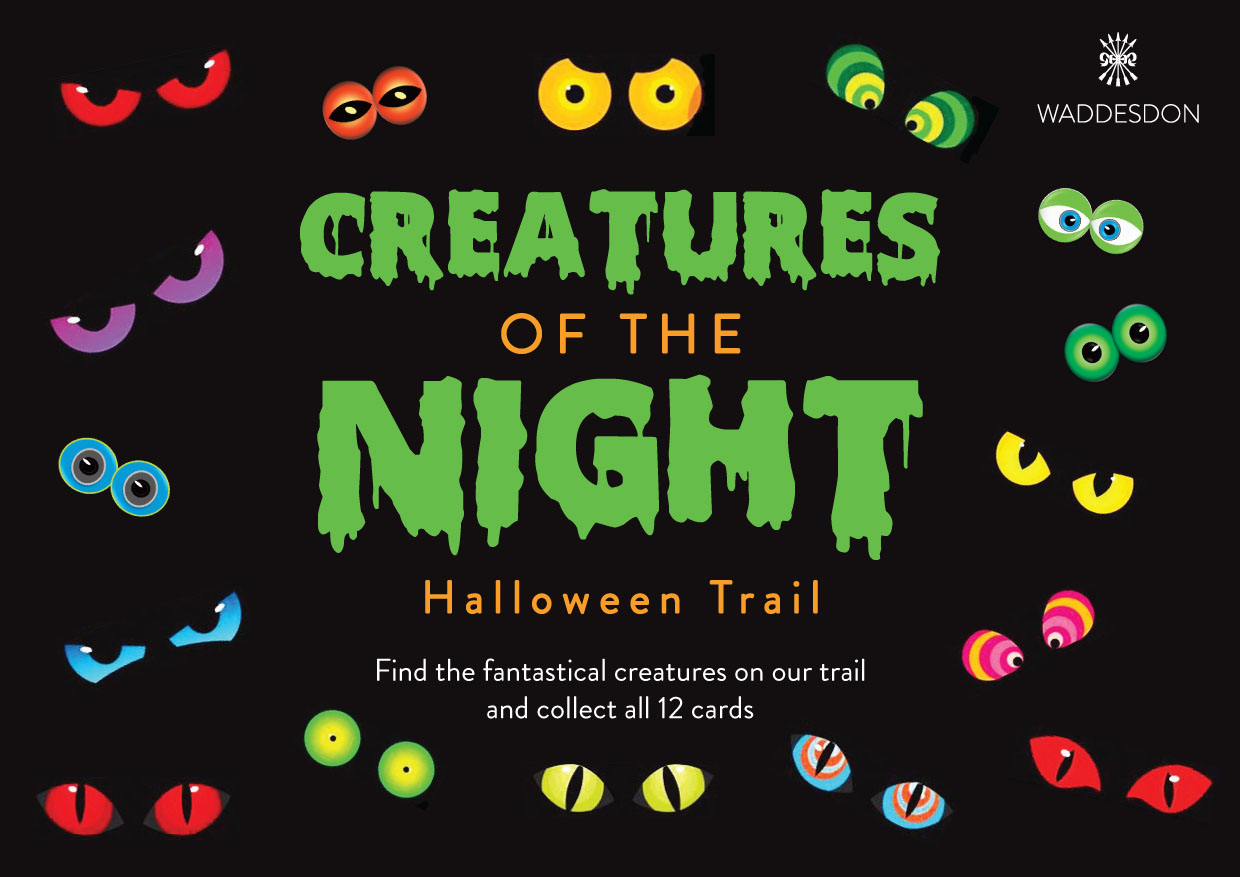 For every creature you find along the trail, collect a card and by the end you will have a full pack of 12 cards and can play our 'Best of the Beasties' card game.