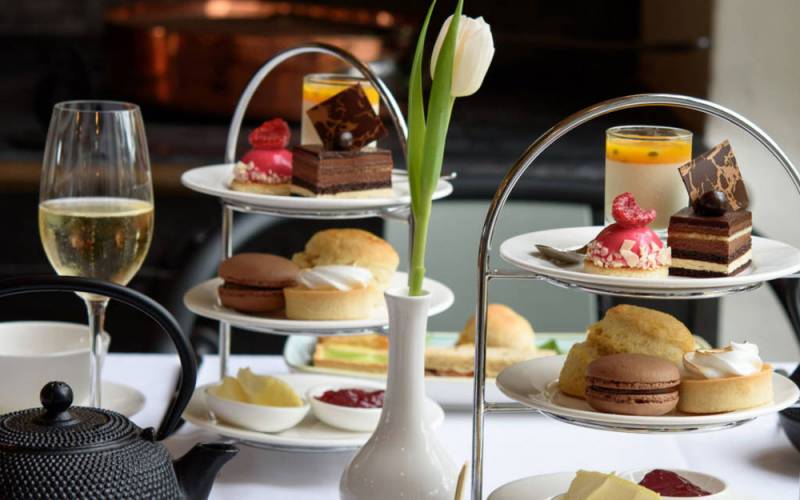 Food & wine
Chilli Fest Afternoon Teas
Sat 31 Aug – Sun 1 Sept 2019
From 12pm
Manor Restaurant
Enjoy an English classic with a chilli twist. Complete with a selection of spicy savouries, delicious patisserie and a glass of exclusive Waddesdon Sparkling wine.
Book online by first selecting the date you'd like to visit then following the prompts until 'Step 3' where you can book the Manor Restaurant. Alternatively call 01296 820414 (£3 phone booking charge applies).
Afternoon tea menu
Selection of savouries with a chilli twist
Chilli prawn on little gem
Cajun salmon, lime yogurt
Pork and chicken terrine, chilli chutney
Sweet chilli chicken
Chilli falafel with coriander jam
Chilli cheese toasted sandwich
A selection of delicious pastries and cakes
Chocolate & Chilli Mousse Cake with Candied Chillis
Lemon Posset, Blackberry Compote & Toasted Seeds
Apple Crumble Macaron
Mini Carrot Cake
Chocolate, Pear & Hazelnut Tart
Scone with Strawberry & Chilli Jam & Clotted Cream
Poupon's Childrens Afternoon tea menu
Cheese & tomato or ham pizza
Caramel biscuit poodle sandwich
Paw print raspberry & vanilla ice lolly
Chocolate bone cupcake
Mini scone with jam or marmalade & clotted cream
Served with either Joosed Junior drink
or a glass of milk
Food allergies or intolerances?
Before ordering please speak to our staff about your requirements. (va) vegetarian available, (ga) gluten free available, (n) nuts, (v) vegetarian, (vg) vegan, (d) dairy free.