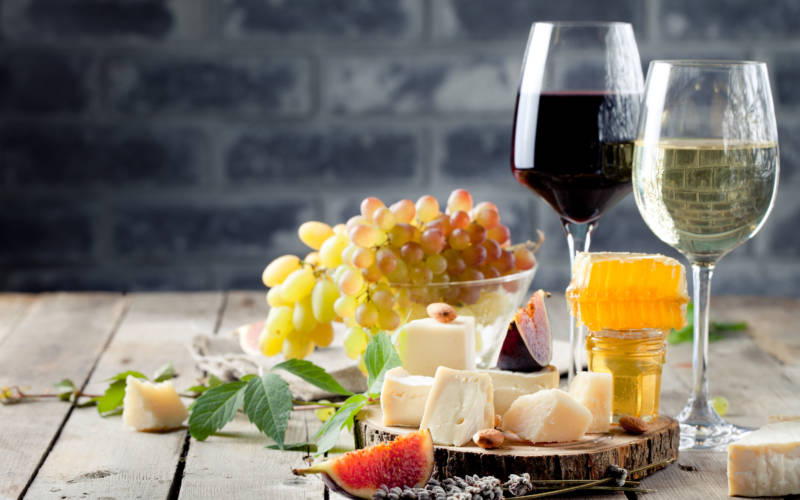 Food & wine
Cheese and Wine Tasting
Sun 14 Oct 2018
12pm and 2.30pm
Wine Cellars
Wine and cheese, a match made in heaven! Held in conjunction with The Fine Cheese Co.
Wine and cheese is a match made in heaven, but with so many varying styles and flavours it can be difficult to know which best complement each other. Join us for an informal tasting of six delicious cheeses, each one paired with a carefully selected wine demonstrating the synergy and theory behind the perfect pairing.
Please park in our Visitor car park and get the shuttle bus up to the Manor.
The entrance to the Wine Cellars is via some steep stairs. If you'll require assistance, or level access, please email us at [email protected] so that we can organise this in advance of your visit.
Please note: All participants must be 18 years or older.
Guests receive a 10% discount in the wine shop on the day.