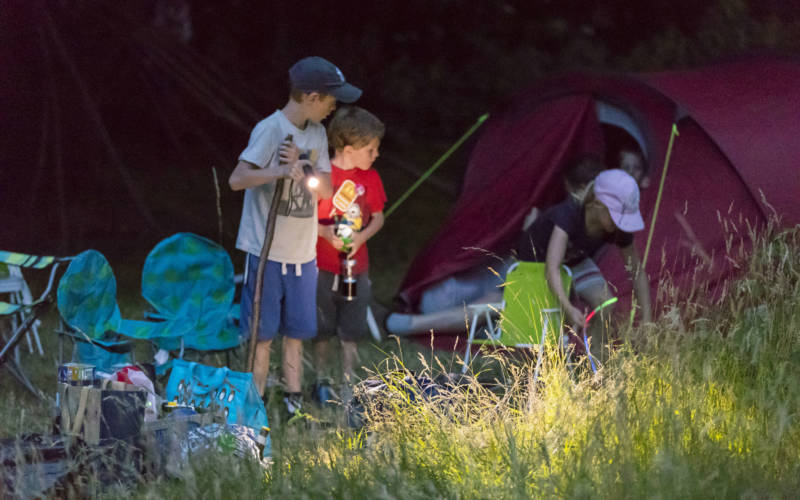 Families
Big Camp
Sat 4 Aug 2018
5.30pm-10.30am
Come and be part of the National Trust's Big Camp at Waddesdon.
This year you can join in with the Big Camp at Waddesdon and pitch your tent in Aviary Glade. As darkness falls there'll be lots to enjoy and fun activities to take part in, including our professionally run campfire, nature walks, stargazing and family activities.
At bedtime cuddle up with a hot chocolate, share stories and listen to the birdsong from our Aviary friends.
Your ticket includes your admission and a breakfast roll in the morning. There will be an evening BBQ which you will be able to pay for on the day.