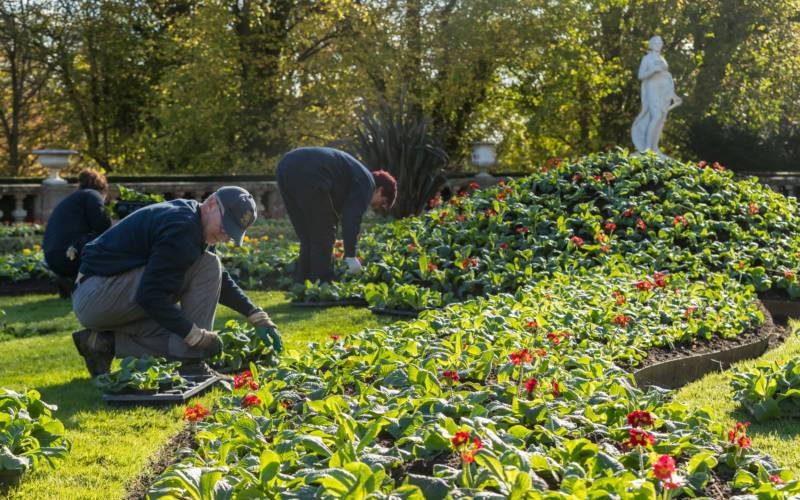 Gardens, Walks, talks & tours
Behind the Scenes in Waddesdon's Garden
Sat 17 Aug 2019
2pm-3.30pm
Grounds
Join a member of the Waddesdon Gardens team on this free guided walk around the grounds.
Much of what we see of Waddesdon's garden today dates back to Baron Ferdinand de Rothschild and his sister Miss Alice, who both had a significant influence on the design and standards of the garden. However, over time, some of these elements have disappeared and this hour and a half walk will unravel how the garden would have been seen by visitors in the early 1900's.
Ideal for adults with a keen interest in gardens, you will explore behind the scenes of Waddesdon's gardens including three different styles of Pulham Rockwork, the site of Top Glass and other hidden Victorian secrets.
Advance booking advised as numbers are limited, meet at the North Fountain.
Please note: this walk will include steep slopes and steps and is therefore not suitable for children and those unsteady on their feet.