Food
Artisan Food Market
Sat 13 Jan, 10 Feb, 10 Mar, 14 Apr, 12 May, 9 Jun, 14 Jul, 11 Aug, 8 Sep, 13 Oct 2018
10am-2pm
Visitor Car Park
Start your weekend with delicious, locally-grown food and produce
Next held on Sat 13 Jan
Venue: Waddesdon Visitor Car Park
Offering the very best in quality, fresh, seasonal produce all locally sourced. Our new Artisan Market aims to support local, small-scale, independent food producers.
Come along on the second Saturday of each month to find vegetables, meats, fish, dairy, baked goods and much more…
With so many tempting treats to choose from please remember to bring cash on the day as we don't have a cash machine on site.
If you're a local trader who is interested in having a stall, please fill in our online application form. Our daily pitch fee is £30. If you have any additional questions, please email our events organiser Marie Stewart.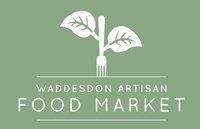 January's Artisan Food Market Traders
Hot takeaway food
Monsta Pizza, Wendover
Morris of Hoggeston, Hoggeston
Bokkie, Aylesbury
Jams & preserves
Larder and Tuck Box, Faringdon
Meat & fish
Boarstall Meats, Brill
Oving Dexter Beef, Oving
Crayfish Capers Ltd, Milton Keynes

Non-alcoholic drinks
Pasture Farm Juice, Prince Risborough
Udderly Fresh Raw Milk, Winslow
Oils & balsamics
Chiltern Cold Pressed Rapeseed Oil, Wilstone
Pickles, chutneys & pesto
Posh Pesto, Winslow
More traders are due to be confirmed soon.