Sale!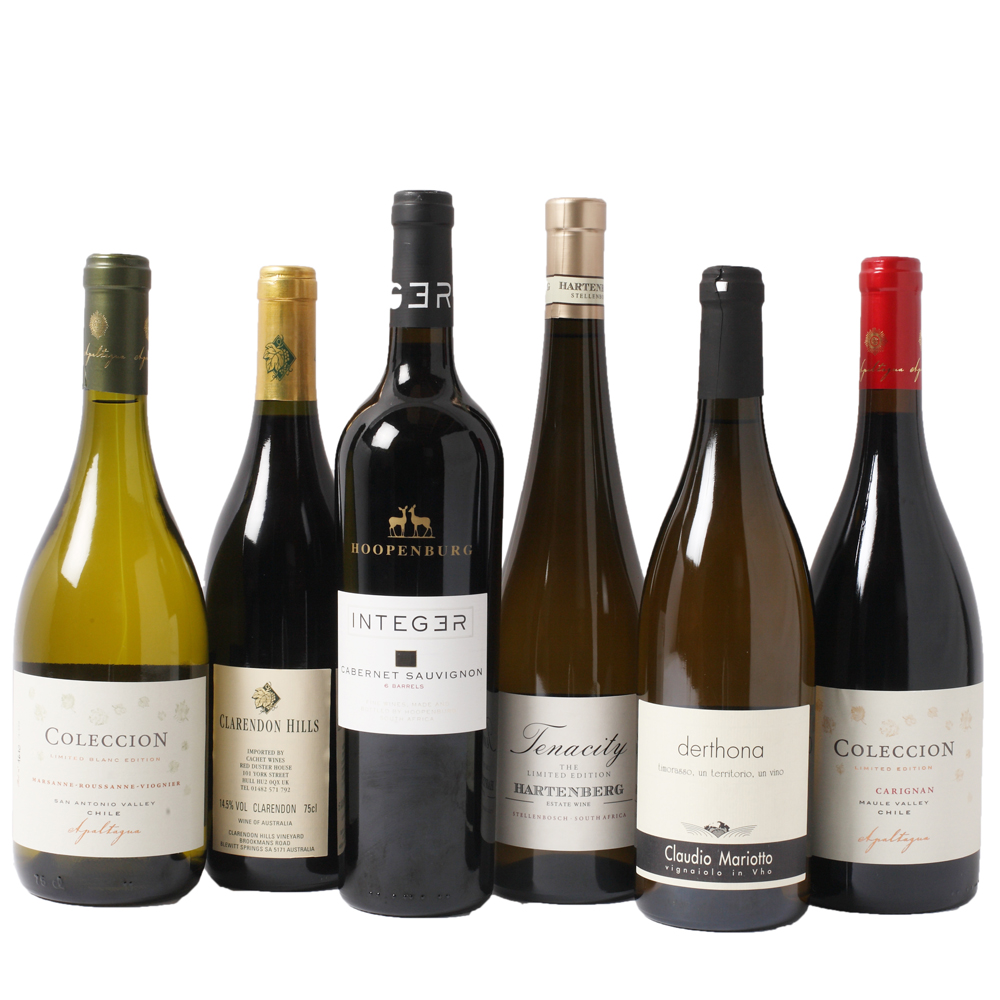 Rare, unusual, and award winning case
There's far more to the world of wine than New Zealand Sauvignon Blanc and Argentinean Malbec – so if you're partial to wines with a difference, then this case is for you. The vast majority of the contents are completely exclusive to Waddesdon. The six bottles in the case offer quality and character from start to finish.
Out of stock
Tasting notes
This case contains two limited edition wines from Apaltagua; a white Rhone blend from the cool San Antonio valley, and a single vineyard Carignan from 100 year old vines from the sun soaked Maule valley. There's also representation from the vastly underappreciated Timorasso grape, which offers a wonderful weighty palate with waxy stone fruit, lime zest and hazelnut, from Piedmont in Italy.
The incredibly rare Tenacity from South Africa offers the most interesting Riesling experience you are likely to have. Tenacity Riesling has been aged in new French oak which offers toasty spicy notes alongside the piercingly aromatic and zippy character of Riesling. Staying in South Africa, we have the limited edition Integer Cabernet Sauvignon, of which only 6 barrels of this juicy, intense and smoky Cabernet were ever produced.
Then finally we have included an old vine Grenache from McLaren Vale which offers layers of smoky, meaty characters with a core of black raspberry and kirsch.
For full descriptions of individual bottles:
Derthona Timorasso 2011, Colli Tortonesi, Italy
Apaltagua Colección Limited Edition Carignan 2013
Apaltagua Colección Blanc Limited Edition 2015, San Antonio, Chile
Tenacity Riesling 2012, Stellenbosch, South Africa
Integer Cabernet Sauvignon 2011, Stellenbosch South Africa
Clarendon Hills Old Vine Grenache 1999, McLaren Vale, Australia