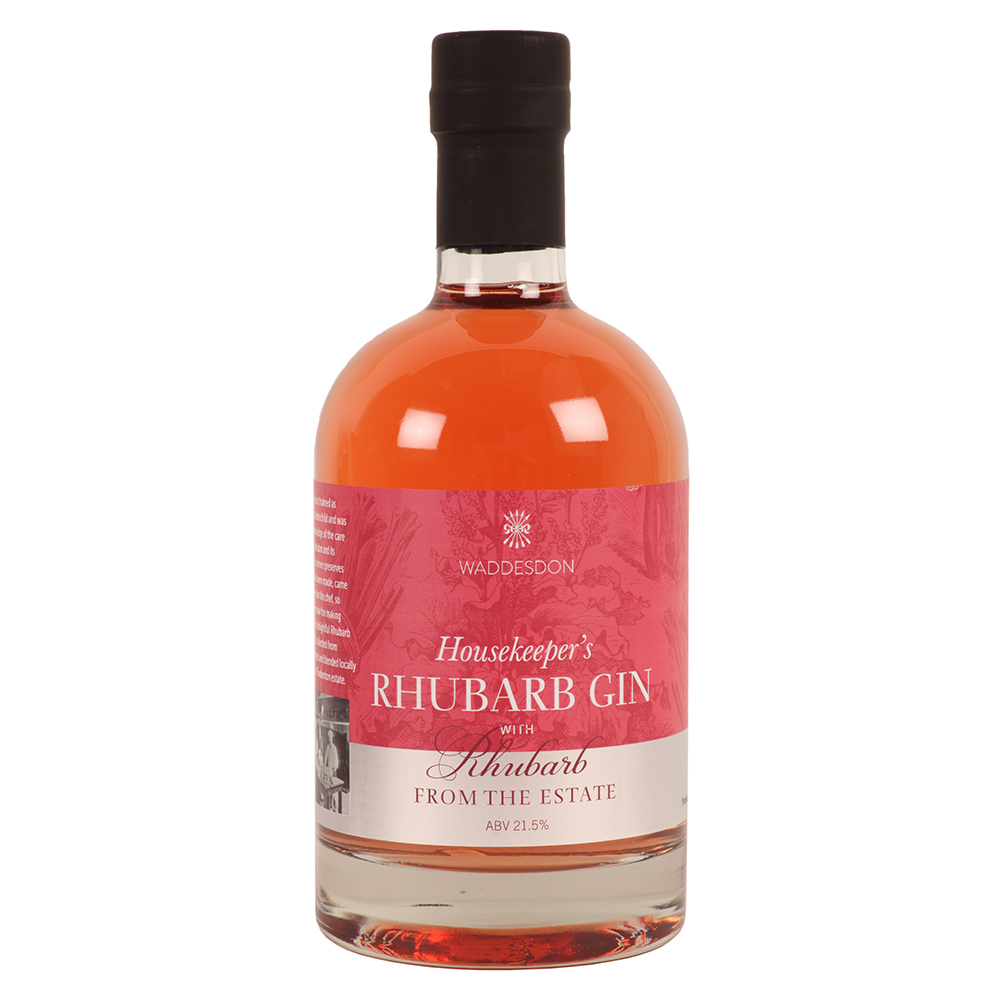 Housekeeper's Rhubarb Gin
In 1900 Mrs Boxall, the head housekeeper, was in charge of producing homemade liqueurs using fruit collected from the estate. One hundred and eighteen years later we are recreating this tradition with our exclusive Housekeepers Rhubarb Gin. This Gin is macerated and rested with Rhubarb from Waddesdon Estate. Crafted exclusively for Waddesdon, this small batch gin is well balanced and full of flavour.
111 in stock
Tasting notes
This delicious Rhubarb Gin starts fairly sweet with a voluptuous palate then in cuts a warming wave of alcohol which tapers the sweetness, leading to a rich intense finish. This versatile Gin can be served neat and cold. Although we feel it is best served with ginger beer; pour a double measure over ice, top up with ginger beer and add a squeeze of lime for the ultimate summer drink. Alternatively you can top up a single measure with prosecco.
| | |
| --- | --- |
| Bottle size | 70cl |
| Closure | plastic stopper |
| Drink from | within one year of opening |
| Exclusive to Waddesdon | Yes |
| ABV | 21.5% |
| Made in the UK | Yes |
| Producer | Foxdenton |