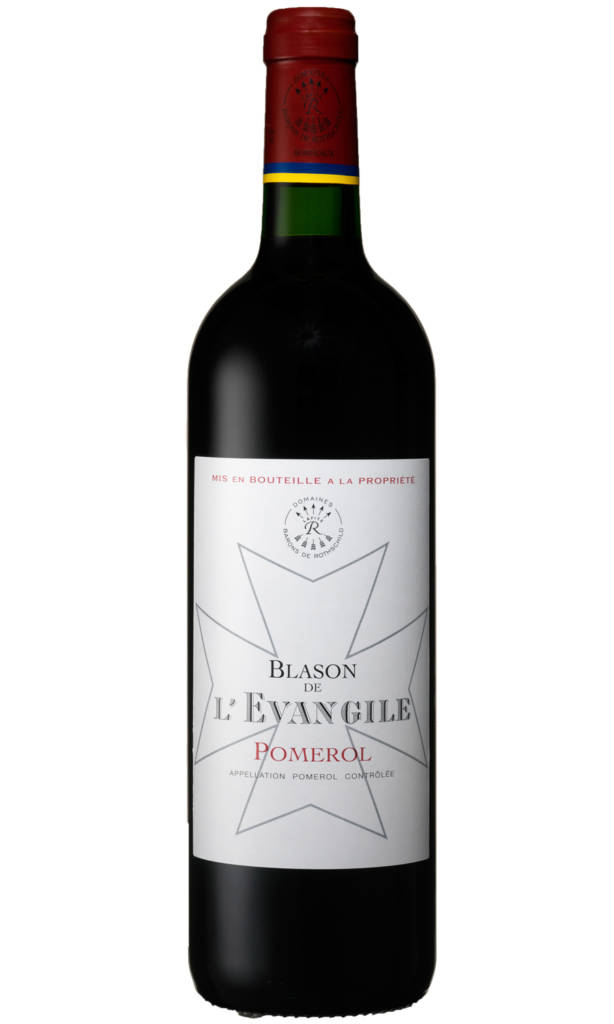 Blason de L'Evangile 2008, A.C. Pomerol
Blason de L'Evangile is produced using fruit from the younger vines at Chateau L'Evangile, in the appellation of Pomerol. The blend is always Merlot rich with a small percentage of Cabernet Franc. Blason shares many of the same characteristics as its counterpart – although tends to reach optimum maturity earlier, and won't hold for quite as long.
30 in stock
Tasting notes
Blason de L'Evangile 2008 possesses a deep ruby with a faint purple rim. The nose, after a few hours in a decanter boasts cocoa dusted cherry, tobacco, sweet plum, and vanilla. The palate has a nice trace of tannin with perfectly weighted acidity which helps to underpin the suave black fruit. The finish is slightly spicy and led primarily  by notes of toasted vanilla and cherry fruit.