Lady Jane Halliday, Joshua Reynolds
Lady Jane Tollemache, was the youngest daughter of the 4th Earl of Dysart. In 1771 she eloped to Gretna Green with her first husband, John Delap Halliday, the son of a Scottish plantation owner in the Caribbean and a major in the army.
This painting was commissioned a few years later by her brother Wilbraham Tollemache, along with a portrait of another of his sisters, Lady Louisa Manners, which is now at Kenwood House. The two paintings formed a contrasting pair: Louisa leaning pensively, like a figure of Melancholy, against a plinth; Jane, like a figure of Mirth, full of movement, immersed in a wilder, windy landscape. She is positioned boldly off centre as though walking forwards out of the frame.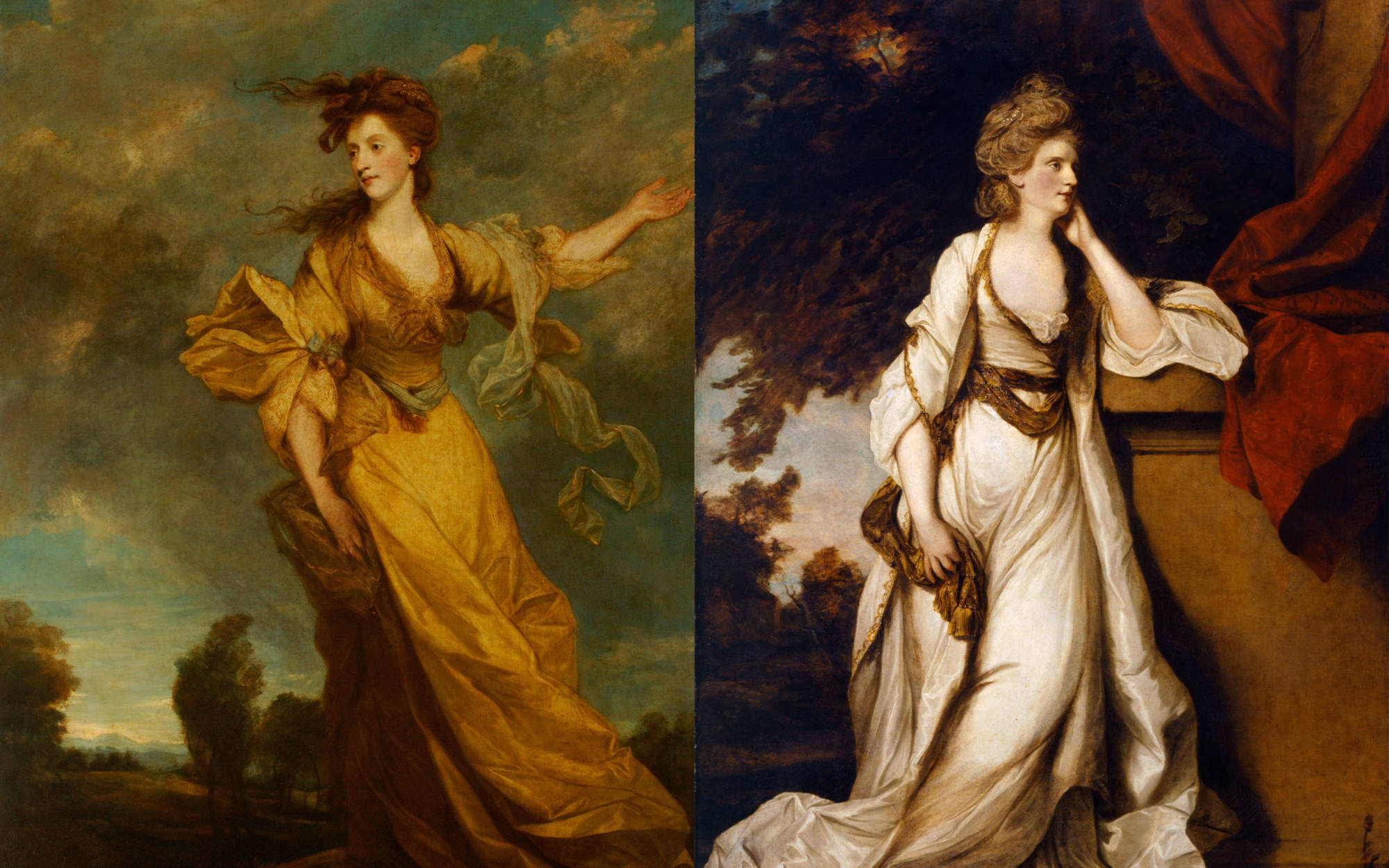 Lady Jane Halliday was not universally appreciated when it was first exhibited in public, at the Royal Academy exhibition in 1779. One critic wrote: 'No. 250 is a lady in a storm, her hair blows one way, and her neck ornaments the contrary, and the neck swells out too much on the left side.'