COVID-19 (Coronavirus)
To ensure we operate safely and responsibly, protecting visitors and staff, we are limiting numbers of visitors each day and will require everyone to pre-book, including National Trust members and local resident pass holders.
Waddesdon will open for Christmas on Thursday 3 December.
Waddesdon will be in Tier 2. Visitors to our outdoor event may meet people from other households so long as groups observe the Rule of 6. Please respect other visitors and our covid safety measures especially on buses, cafes and in the Christmas Fair.
If you live in a Tier 3 area and cannot travel to Waddesdon, or have booked an afternoon tea for a mixed household group please see our cancellations and refunds information below.
Waddesdon will be in Tier 2 from 2 December. On your visit this winter we will need you to do things differently to help us open safely:
Please do not visit if a member of your household has had any Covid-19 symptoms in the last 14 days
Please check your local Covid alert level here
Visitors must follow the rules applicable for the area where you live, those in Tier 2 must not interact with people outside your household in any of our indoor areas, including the restaurant
Please scan the NHS Test & Trace QR code on arrival and when seated in the Manor Restaurant or sat outside the food to go outlets – the Treaterie at the Stables or Woodland Café where there are separate QR codes
Visitors are reminded that the law stipulates that you may only visit or interact in a group of up to six people (unless visiting in a household or support bubble which is larger than 6) outdoors. Please do not make arrangements to meet others at Waddesdon which will exceed the 'Rule of 6'
Visitors should follow any instructional signage indicating social distance spacing, one way routes etc
Please bring a face covering with you. Coverings must be worn on shuttle buses, while visiting the Christmas Fair, and all indoor places including the restaurant (until seated), the Coach House gallery, toilets and shop (unless you are exempt)
Please ensure you wash your hands before visiting and during your visit. We encourage you to also bring your own hand sansitiser. Hand sanitiser stations are available for use outside toilets, the shop, at the Christmas fair and at the Woodland Playground
Those using seating to eat their refreshments bought at our food-to-go outlets at the Stables and Woodland Café should scan the NHS Test & Trace QR code on the table. Unfortunately, Covid-19 precautions prevent us from offering seating near our other food outlets
Please read the following about how we are currently operating and what to expect on your visit. Important information about visiting at Christmas>
Thank you for your continued support and understanding as we work hard to navigate in these changing times.
Cancellations and refunds
Closure or lockdown closing Waddesdon
If Government or local authority safety advice changes and requires Waddesdon to close in order to contain coronavirus, all visitors with booked tickets for the period of planned closure, will be contacted by SeeTickets, offered an alternative visit date where possible, or an automatic refund if an alternative date is not possible.
Coronavirus regulations where you live
If the latest Government guidance restricts you from visiting Waddesdon you can request a refund directly from our ticketing partners SeeTickets customer service.
If you are living in a tier 3 area or are banned from travel to Waddesdon please request a refund at least 48 hours before your visit through the SeeTickets customer service form quoting your order number.
Mixed housebold bookings for Christmas afternoon teas
With Waddesdon in Tier 2 from 2 December, households may not mix indoors. As the Manor Restaurant is set out to manage social distancing safely if your booking is for more than your household or bubble we will not be able to split your booking onto separate tables, since it would disrupt the safe configuration of the restaurant.
We hope that some of your party would still like to come for tea as planned, and ask that you make arrangements to reduce your booking to meet the rules about not mixing households indoors by contacting SeeTickets customer services by using the link below.
If you are ill or instructed to self-isolate
If you are currently ill and have a positive Covid-19 test result or are isolating waiting for test results in the 14 days up to your booked visit. Please send a screenshot or forward your positive Covid test result or NHS Test & Trace instruction to self-isolate with your order number to SeeTickets customer service.
Refunds must be requested via SeeTickets customer service here >
Note:
• All refunds must be requested at least 48 hours before the day of your booked visit unless the Government advice changes in those 48 hours and applies immediately.
• Ticket refunds will not include the £1 transaction fee, which will be retained to go towards the costs of card processing of refunds.
• Unfortunately, the National Trust and Waddesdon staff are unable to arrange refunds.
Updated 27 November 2020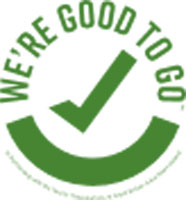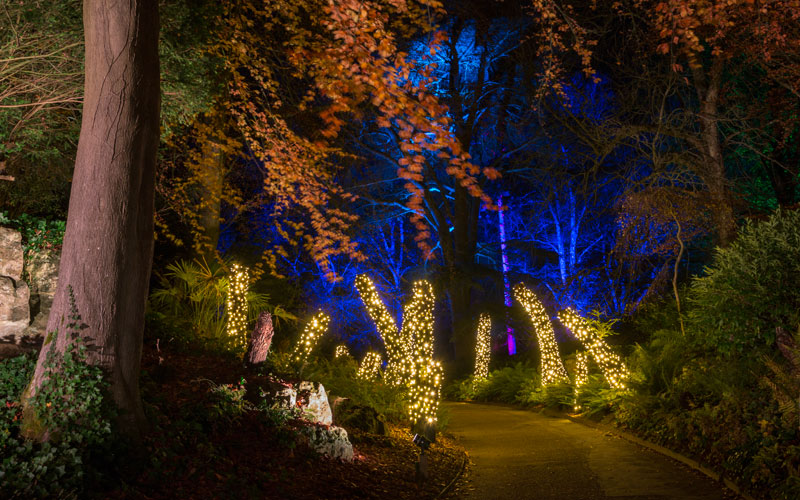 If you're planning on visiting during Christmas (until 3 Jan 2021) then please read our FAQs and what to expect on your visit.
Find out more