Who was Dorothy de Rothschild?
Thirty years ago, on 10 December 1988, Dorothy de Rothschild died in London aged 93. Here we look back at the life of a remarkable women, and celebrate her incredible achievements.
The driving force behind Waddesdon Manor's success as a National Trust property, Dorothy had devoted most of her life to a family she married into at 17. She dined with princes, presidents and prime ministers, and was involved in the beginnings of 20th century Zionism, and the creation of the State of Israel.
Born in the final years of the 19th century to a London stockbroker with a fascination with the new electric cinematograph, Dorothy's childhood seems to have been fairly typical. She was educated primarily at home with a governess, until, at the age of 17, she met and married James de Rothschild. Her father, Eugene Pinto, passed his love of golf to both his children and one account suggests that it was on the golf course that Dorothy first met James, a meeting that changed the course of her life. After a short and busy engagement they married in February 1913 and Dorothy's life was now irrevocably linked with one of the most prominent European Jewish families.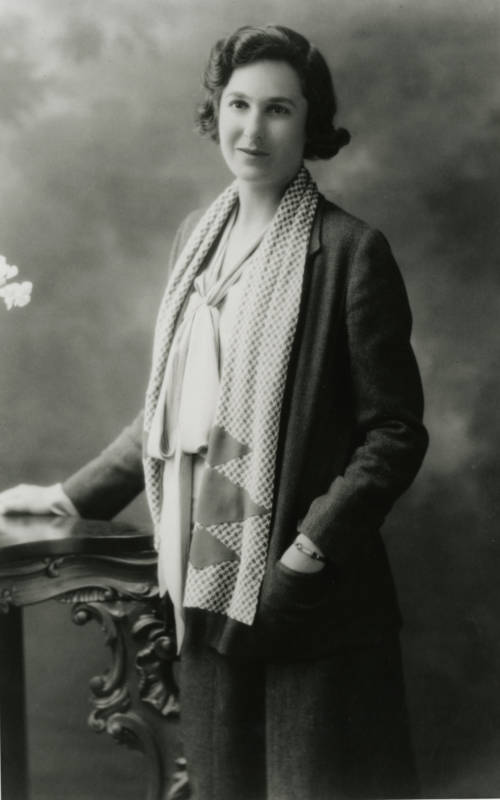 Life married to James broadened Dorothy's experiences in ways we assume she could never have imagined. During the First World War, when still a teenager, she acted as contact and go-between for Chaim Weizmann (a leader among British Zionists), the Zionist movement and the Rothschild family. In 1922 when James inherited Waddesdon Manor, Dorothy became chatelaine of a household far beyond her own personal experiences.
"…nothing in my upbringing or experience had prepared me for life in the English countryside or, indeed, at Waddesdon. …One of the more alarming consequences of our inheritance was the prospect of finding myself in charge of a large household staff"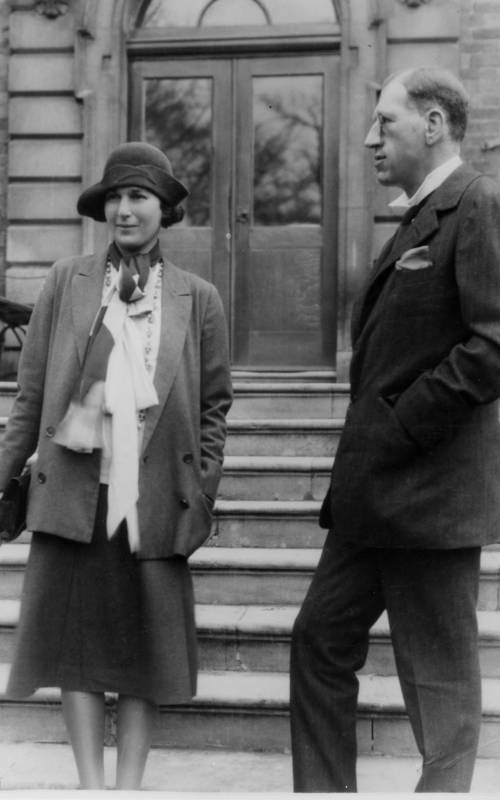 Over the next 30 years Dorothy developed the organisational skills that, alongside her ability to see the humour in everything and her innate humanity, made her such a well-beloved figure in every area of her life.
She was involved with, among other organisations: the British Red Cross, the Women's Voluntary Service (WVS), the Jewish Blind Society, the Women's Institute, Jewish Girls' clubs and the British Legion as a speaker, volunteer, trustee and patron. Her speeches, which invariably focussed on improving life for those less fortunate are not only interesting and informed, but bring colour and fun into their subjects. In the late 1940s she also organised and ran the WVS National Garden Scheme to provide gardens for those rehoused in temporary accommodation due to bombing during the Second World War.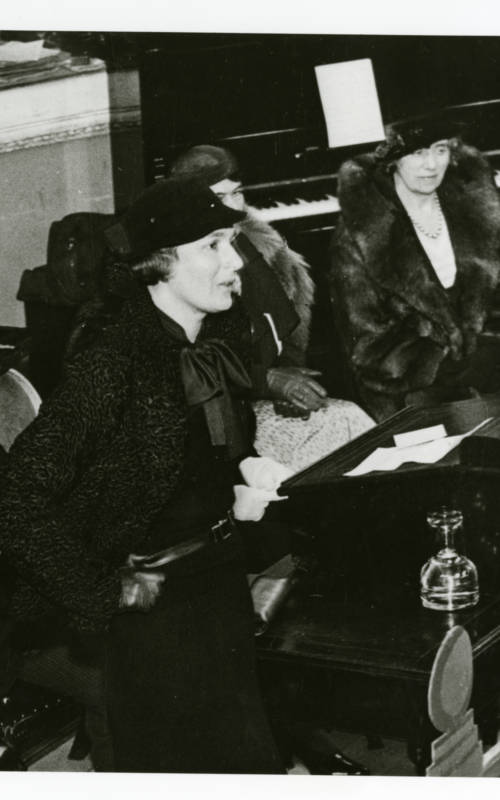 She maintained a keen interest in Zionism, visiting the Rothschild settlements in Palestine a number of times in the 1920s and 30s. After James' death in 1957, she not only oversaw the transfer of Waddesdon to the National Trust but was involved in the establishment and management of the family philanthropic trust in Israel, the building of the Knesset, which was funded by the family foundation, Yad Hanadiv, and the development of Ramat Hanadiv, the garden and national park surrounding the memorial to James' parents Baron Edmond and Baroness Adelheid in Israel.
While her correspondents read like a list of the great and the good, she seems to have always retained an approachability and understanding of what made people tick. Much of her life was spent serving others, working to ensure other's work and vision became reality, and it is perhaps this that meant she was so successful, and so well loved.
Written by Catherine Taylor, Head Archivist at Waddesdon