When You Wish Upon A Star
Discover our When You Wish Upon a Star trail this Christmas, created by over 5,000 local schoolchildren and inspired by the theme of hope.
Each year the Learning Team at Waddesdon work with local schools to create festive decorations to transform and illuminate Miss Alice's Drive, a winding woodland walk through the Manor grounds.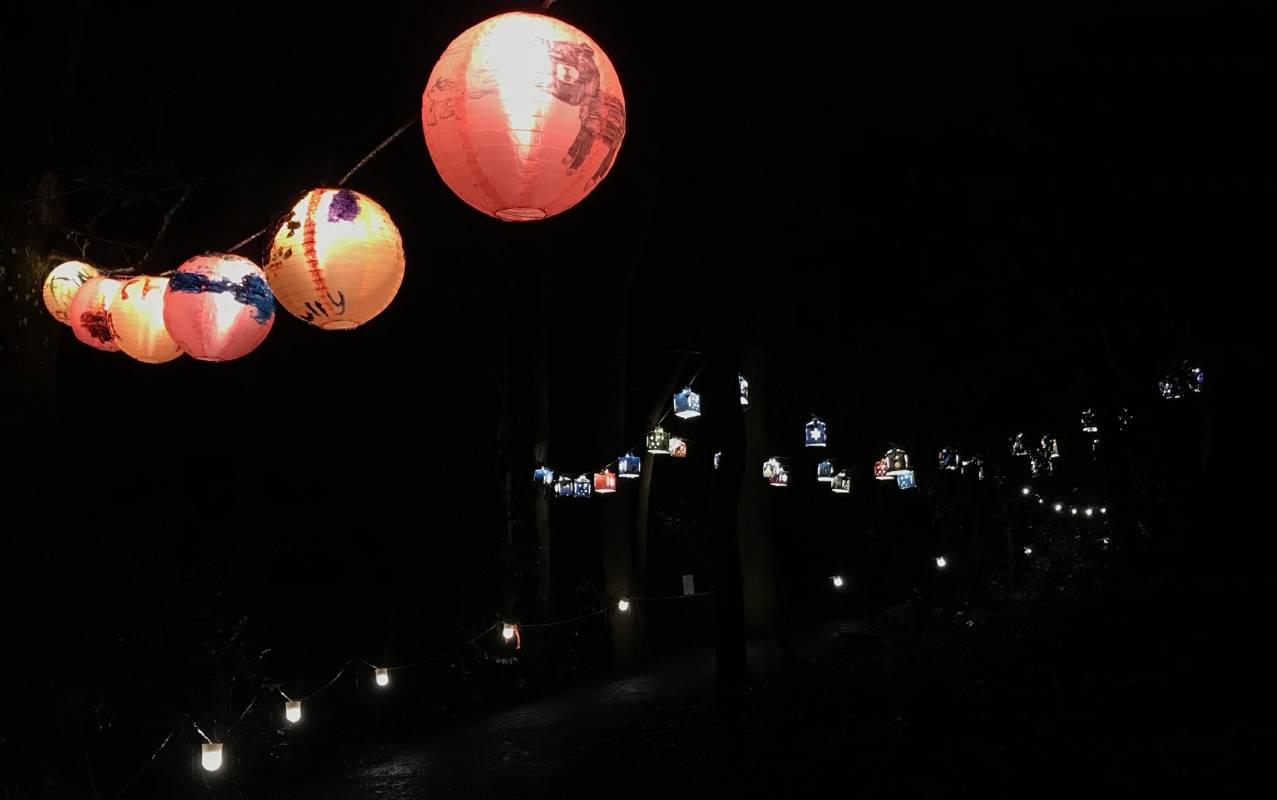 Usually the children's artworks would be inspired by the festive Manor interiors but with the House closed this Christmas, the Learning Team looked forward – drawing inspiration from the future instead. Over Zoom they sat down with 50 nurseries, primary and secondary schools and asked children their wishes for 2021 and beyond, for themselves, friends, family or even the whole world!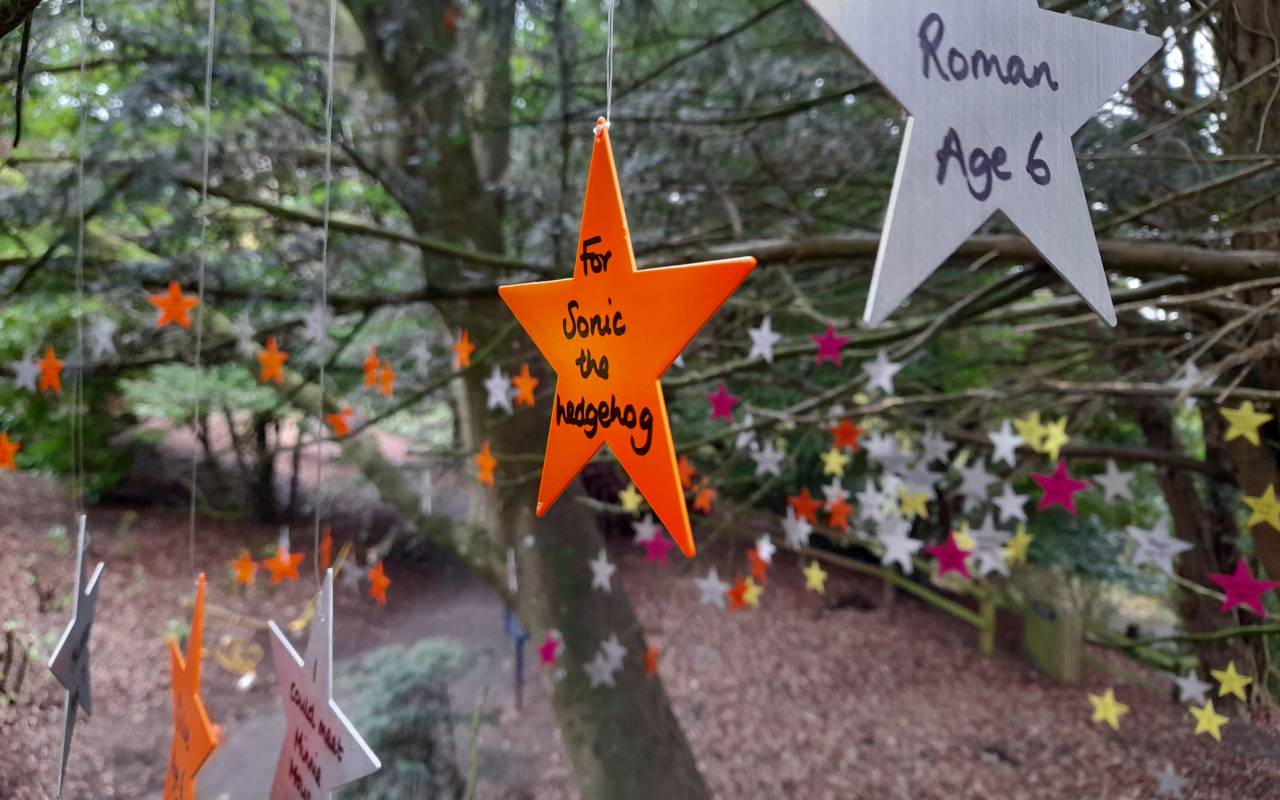 The displays now twinkling in the trees at Waddesdon share these wonderful wishes. Some schools created special metal stars in class with their wishes written on them for visitors to enjoy. Others painted festive scenes and their wishes on lanterns, over 500 can now be found illuminating Miss Alice's Drive!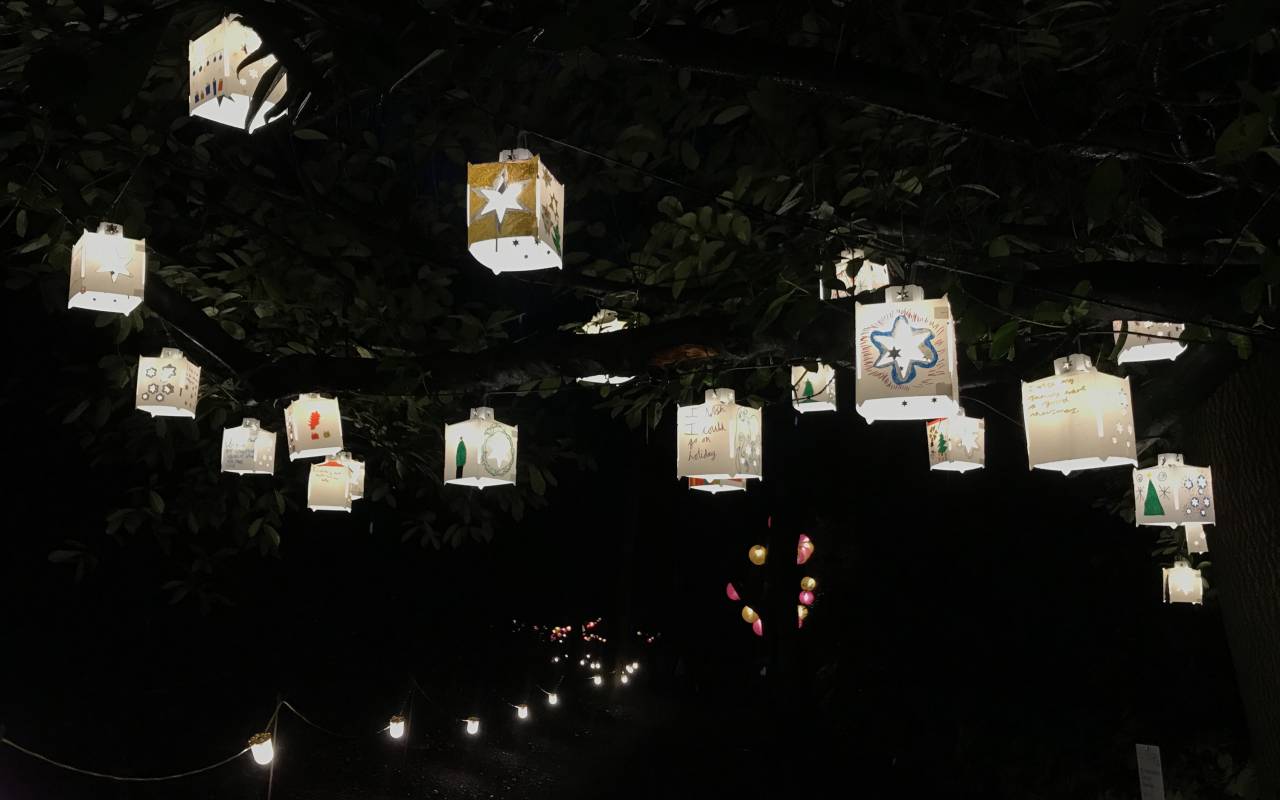 Thinking about hopes and wishes for the future and creating these festive artworks provided some much needed cheer and wonderfully, opened up conversations with the students about their wellbeing and feelings about the current pandemic.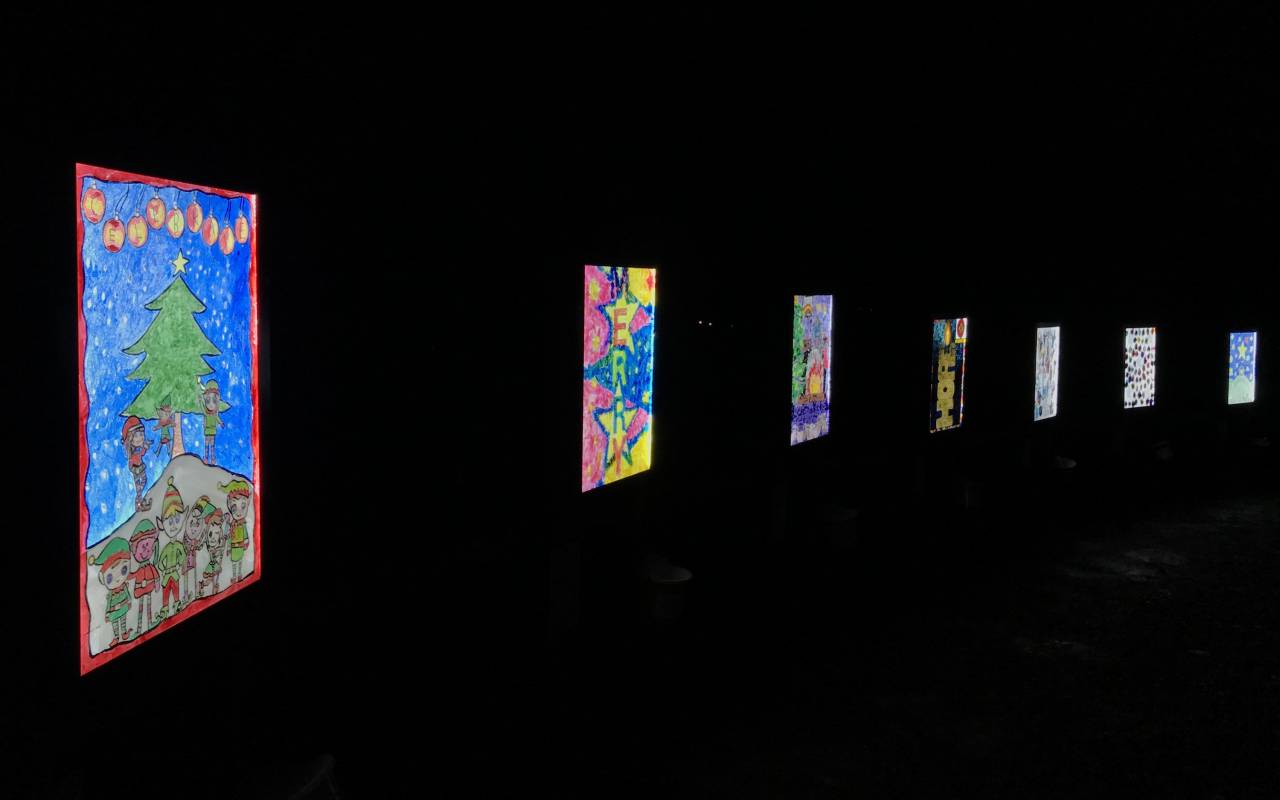 18 schools also took part in our annual lightbox competition. The challenge was to design a panel inspired by a positive word associated with Christmas. From 'magic' to 'love' to 'goodwill', over 1,200 students helped to create the masterpieces now on display down Miss Alice's Drive.
You can vote for your favourite via text or in person when visiting Waddesdon with all proceeds from the votes going to the winning school. Last year, visitors helped raise over £2,000!
How to vote
Vote and donate for your favourite panel by texting the name of the school (below) to 70085. Text entry costs £1 plus one standard rate message.

Participating schools
ASHFOLD
BEARBROOK
BIGTOP
CHEDDINGTON
CLAYDON
FIVEACRES
FURZE
GRENDON
HARDING
IBSTONE
MAIDS
MISSENDEN
STOCKLAKE
STONECE
STONY
TURNFURLONG
WADDESDON
WESTCOTT
WINGRAVE