Whatever the weather
Whether rain is forecast or the winds are blowing, there are still opportunities to explore Waddesdon.
While we cannot predict the Great British weather, we guarantee a fun time exploring the grounds, and embracing the outdoors might just give you a different perspective on your visit. Feel the cold air against your face, listen to the crunch of frost on the paths, note the silhouettes of the bare branches on the trees and see nature through the reflections in the puddles.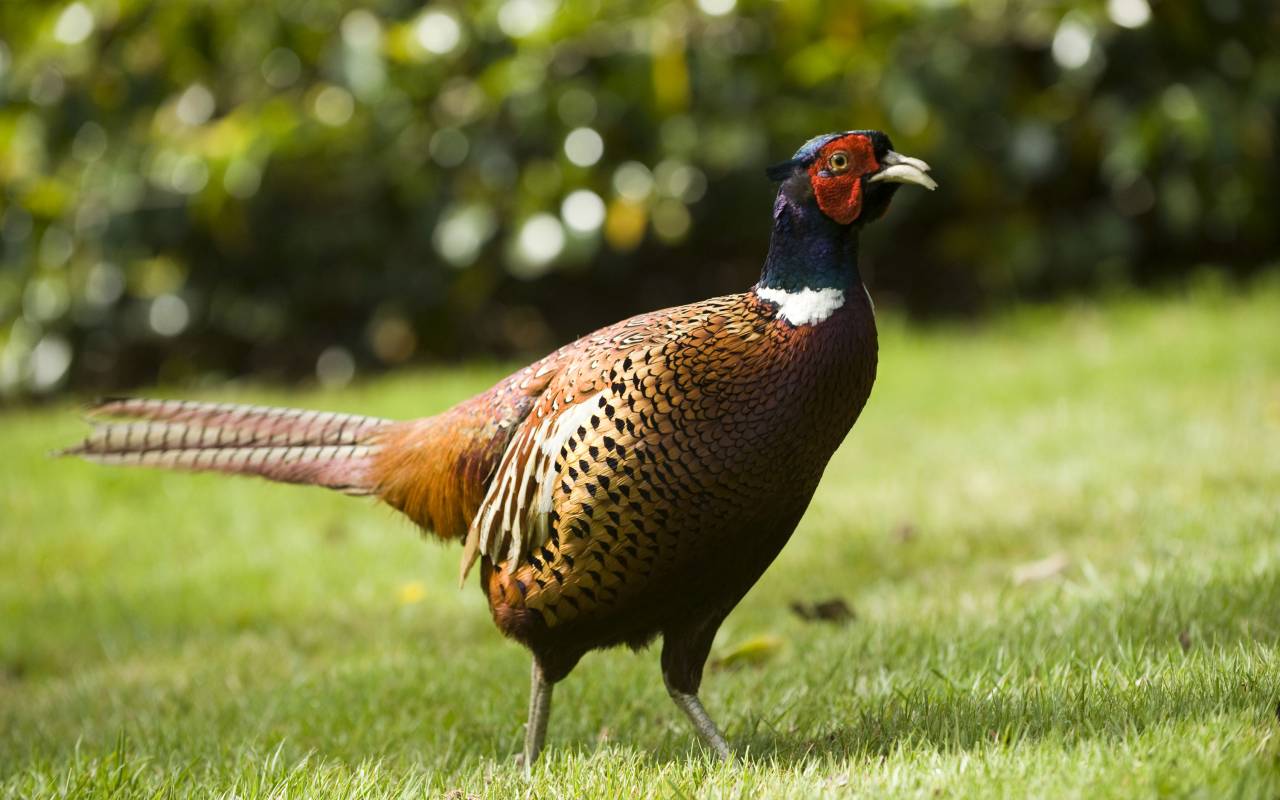 As you wander the grounds spot winter wildlife, from pheasants and red kites to early-flowering snowdrops and winter crocus.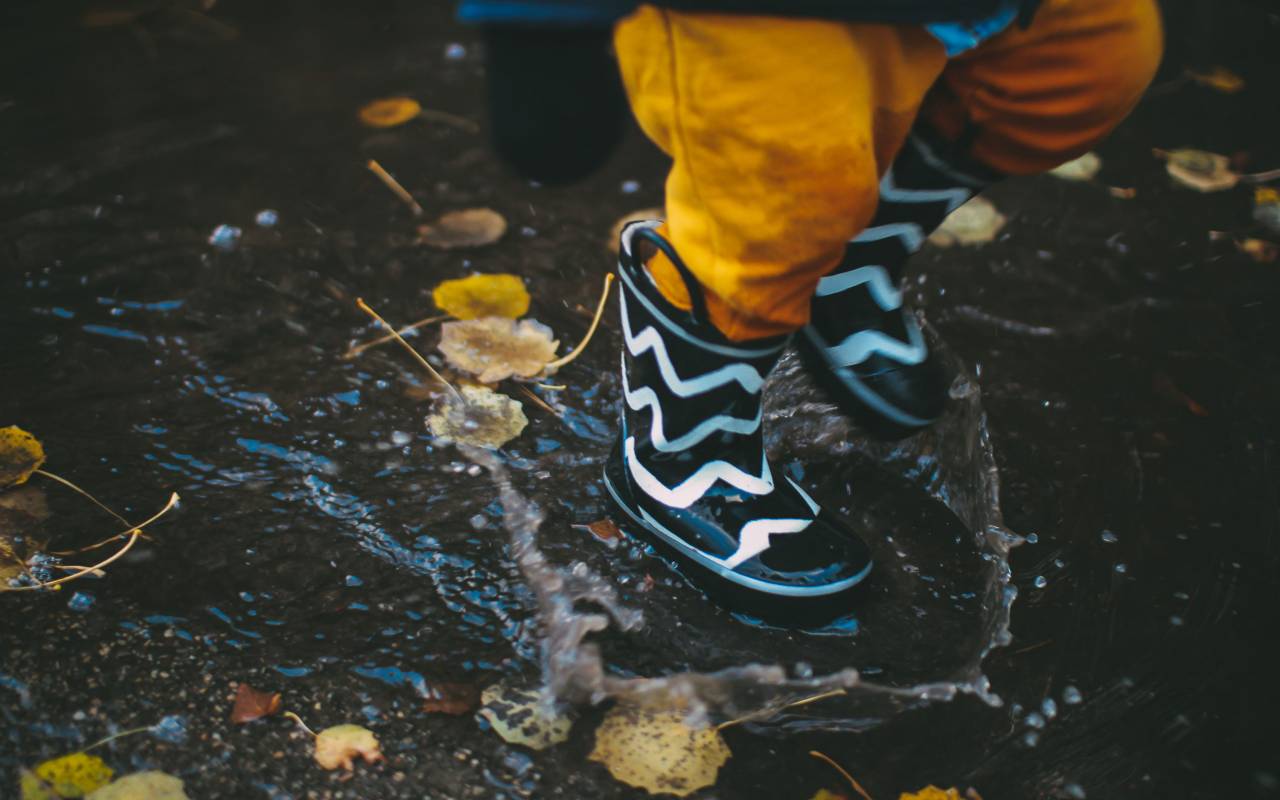 We've plenty of puddle splashing opportunities, birds to say hello to in the Aviary and trees to run around.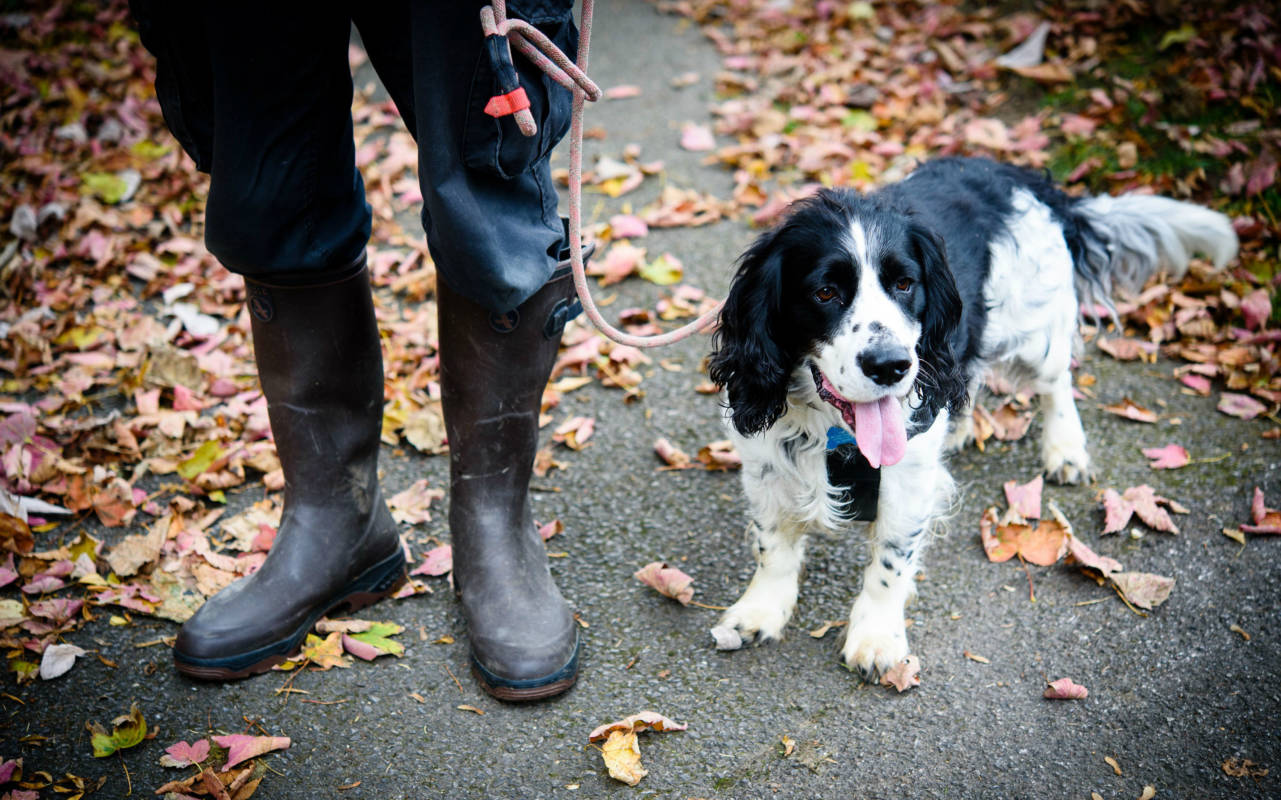 Don't forget to bring the dog with you for some four-legged fun.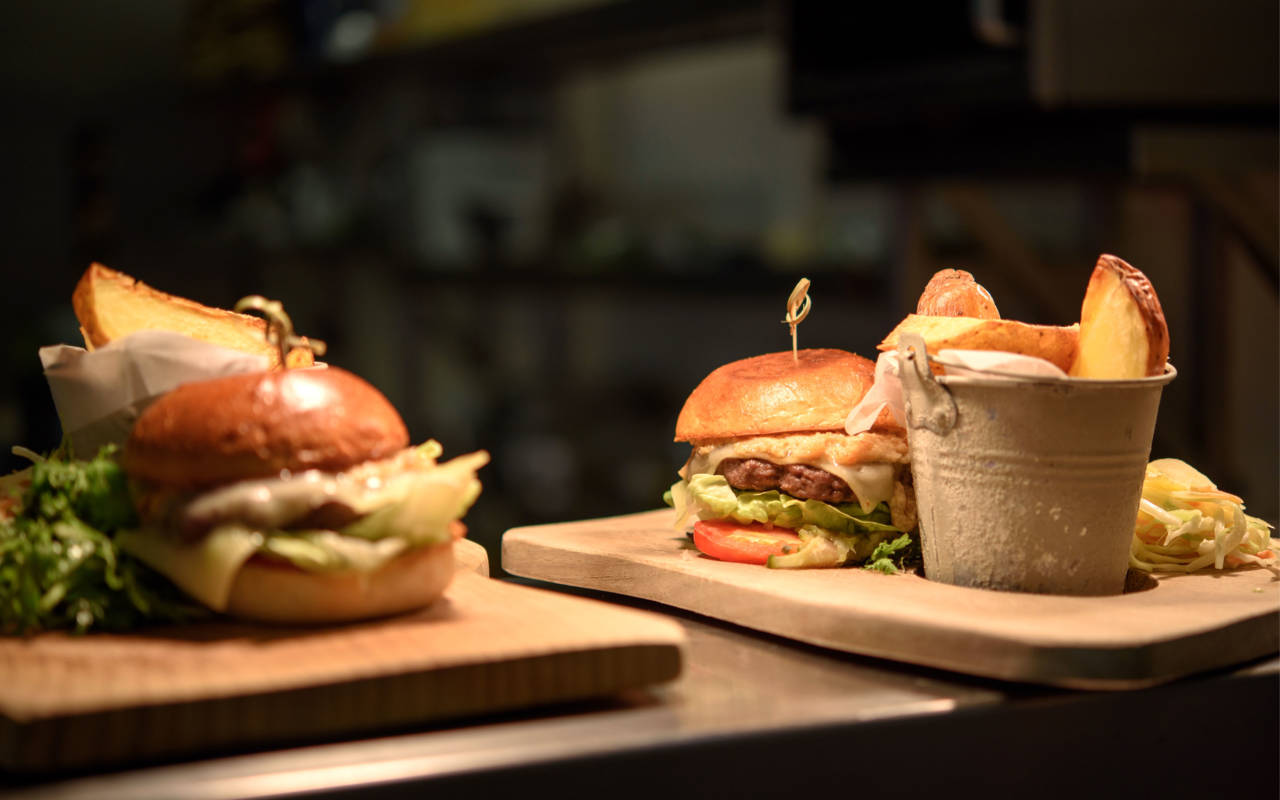 Warm up with a hot drink and food in our cosy Stables café.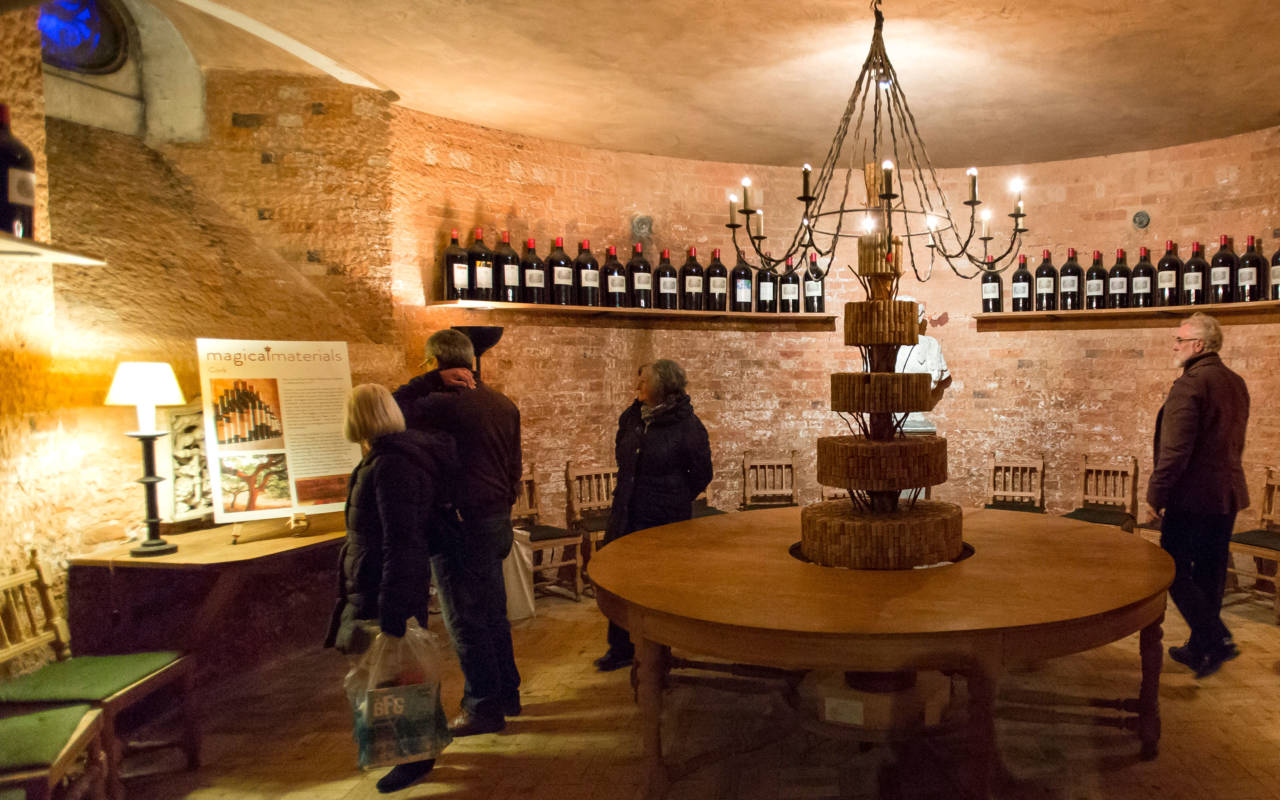 If the rain gets too much, you can take shelter in the Powerhouse and watch films about Waddesdon or see over 12,000 bottles of fine Rothschild wines in the Wine Cellars.
Discover more about the Wine Cellars>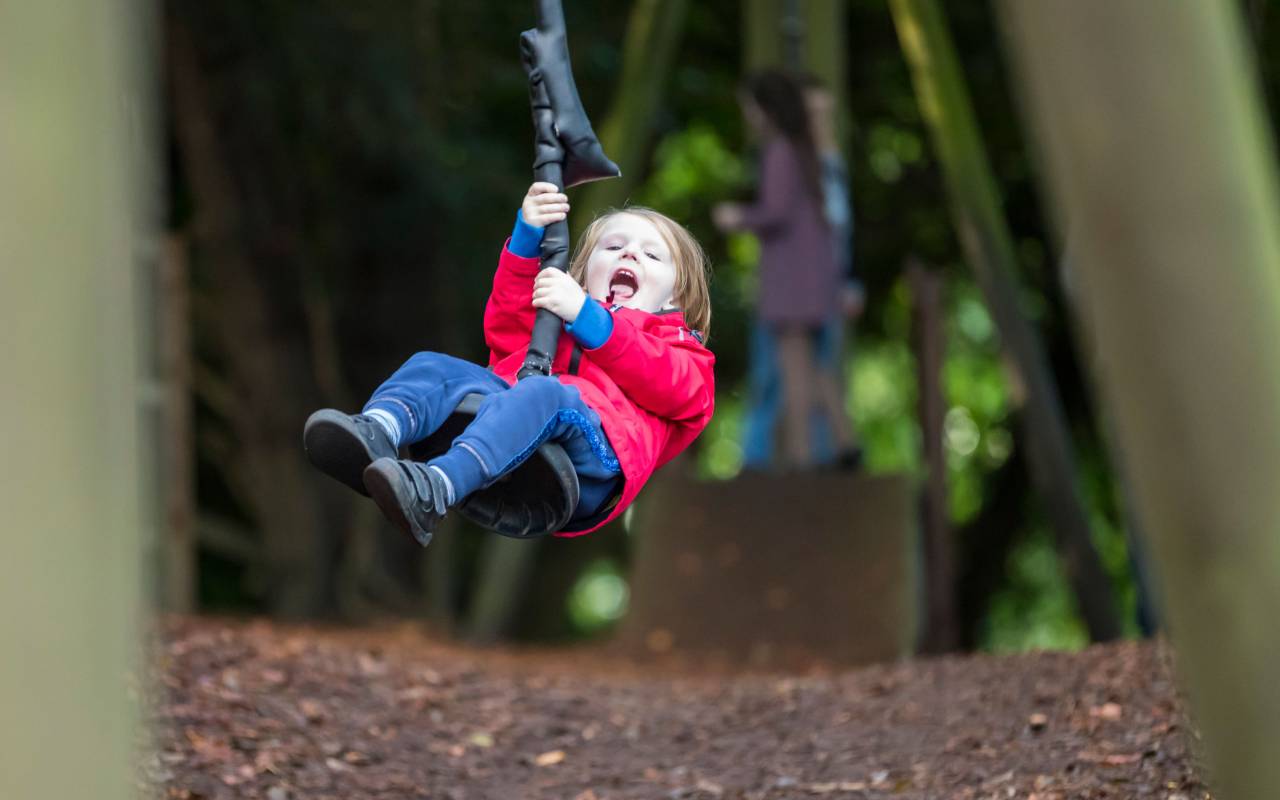 Our woodland playground is open throughout the year and winds through the trees, making the most of the natural environment. Little ones can play safely on seesaws, swings and soft bark, while older children can whizz down our giant contour slide or traverse climbing frames.
Just because Jack Frost may be nipping at your nose you can still get outside and enjoy the excitement of being outdoors. So whether you take an exhilarating hike around the wider estate or have an adventure down Miss Alice's Drive, getting outside and surrounding yourself by nature, whatever the weather, has been proven to ease anxiety, make you feel calmer and is just great fun.