The many musical notes of Christmas
The displays this year explore Rothschild connections to the world of music. Discover how many decorations it takes to deck the halls...
Step into Christmas at Waddesdon, and discover 6,000 decorations relating to music and carols that adorn 14 Christmas trees around the House. Each tree measures somewhere between 10-15 feet high!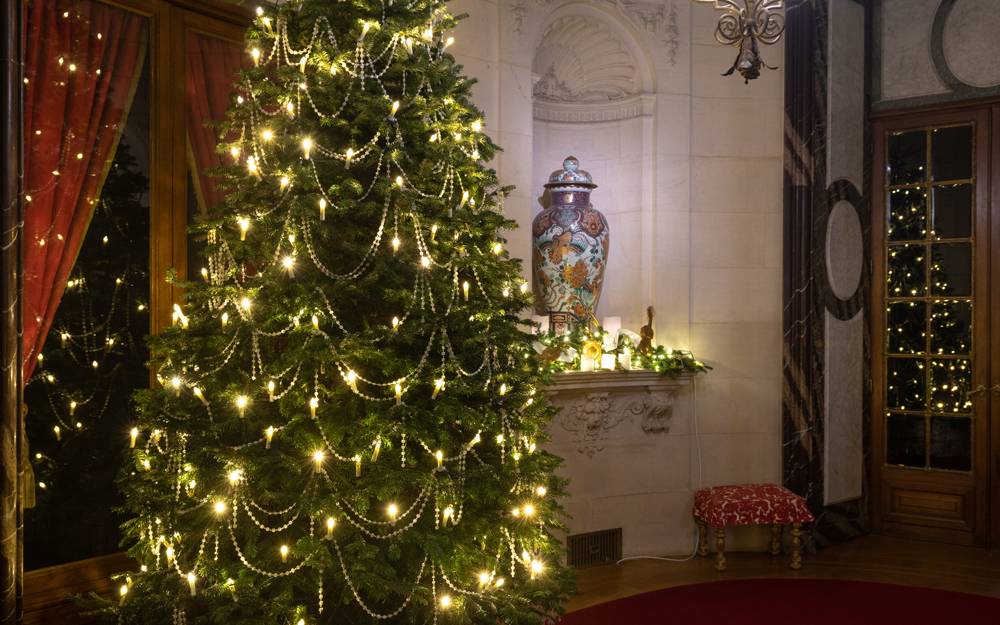 On entering the House via the Oval hall you will see over 1,000 fairy lights.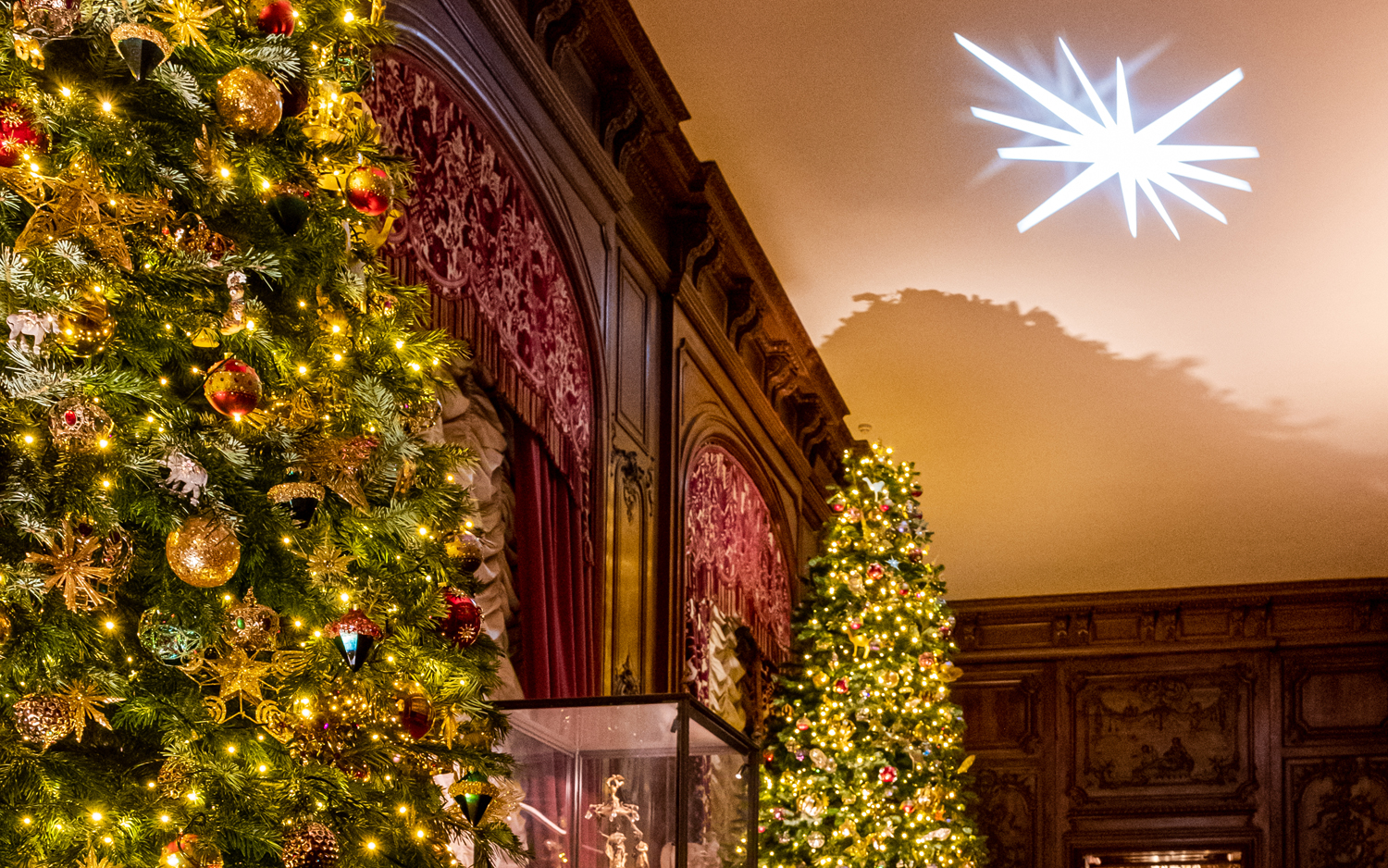 Follow a projected star along the East Gallery to find a life-sized golden camel. He trekked all the way here from the plains of Devon.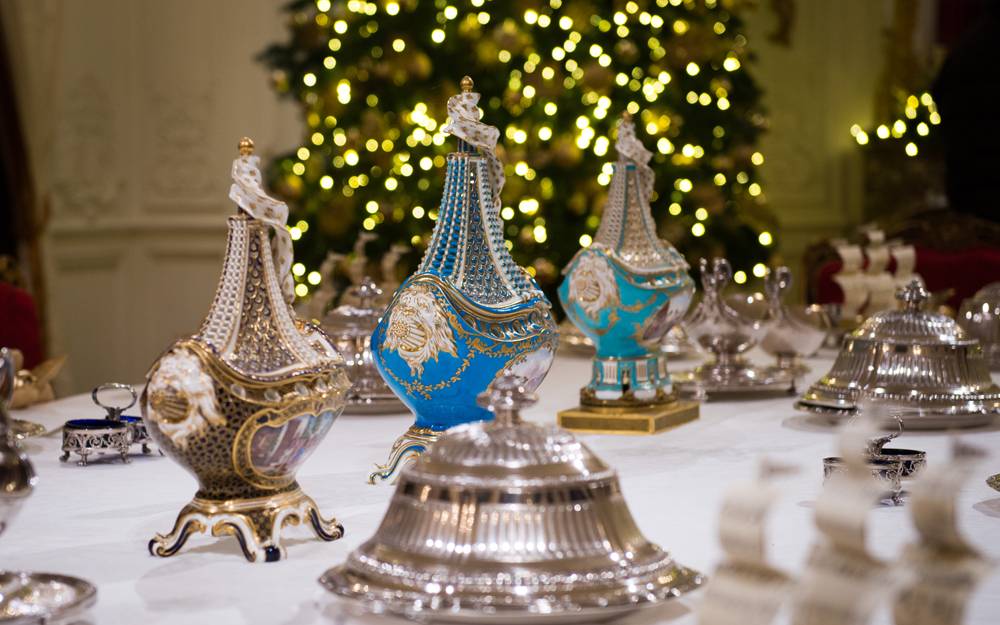 Inspired by the carol 'I saw three ships', see the three Sèvres ship vases in Waddesdon's collection displayed together for the first time. Forming the centrepiece in the White Drawing Room, these vases sit alongside hand-made paper ships. If you look closely you will see they are all made from sheet music!
Discover more about the three Sevres ships>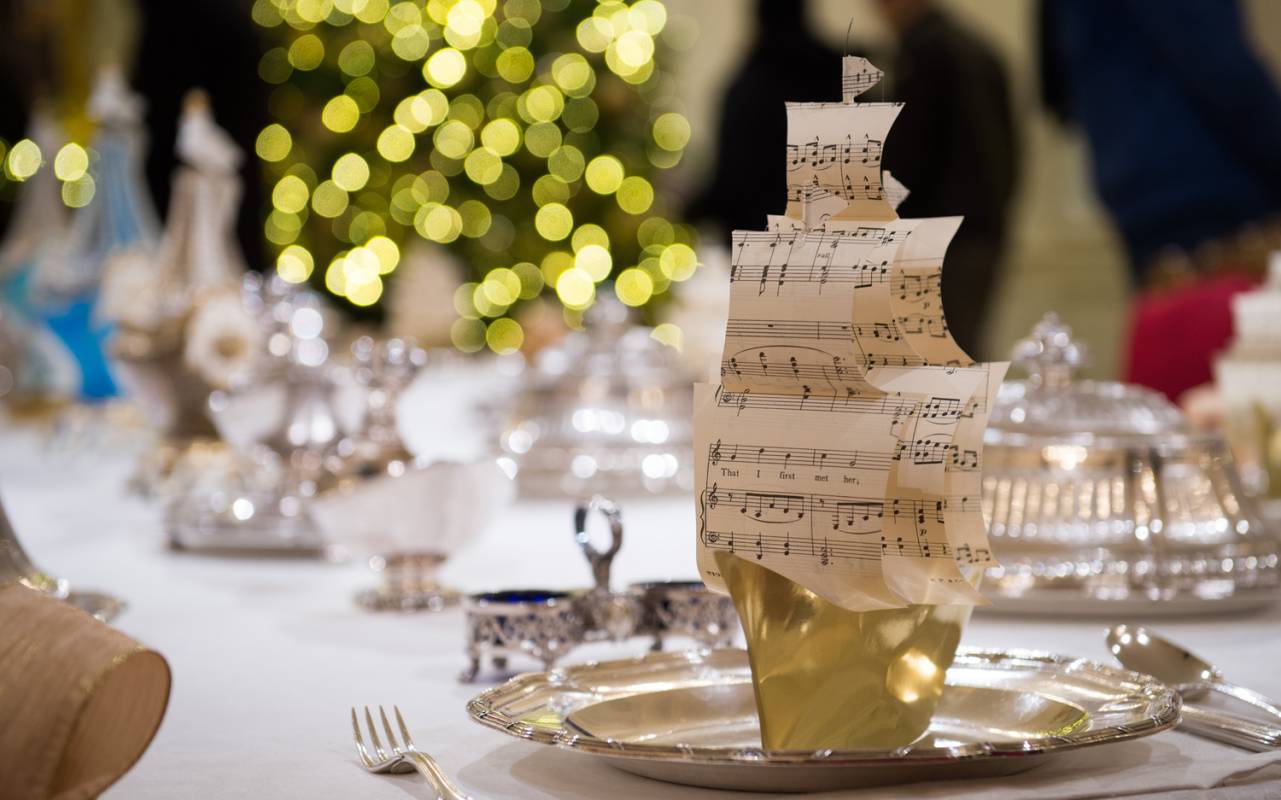 'Pointe' yourself in the direction of the Blue Dining Room, and find a breathtaking display made up of 22 pairs of ballet shoes, modelled in the style of a croquembouche. The tree is adorned with around 600 decorations, and took two days to complete.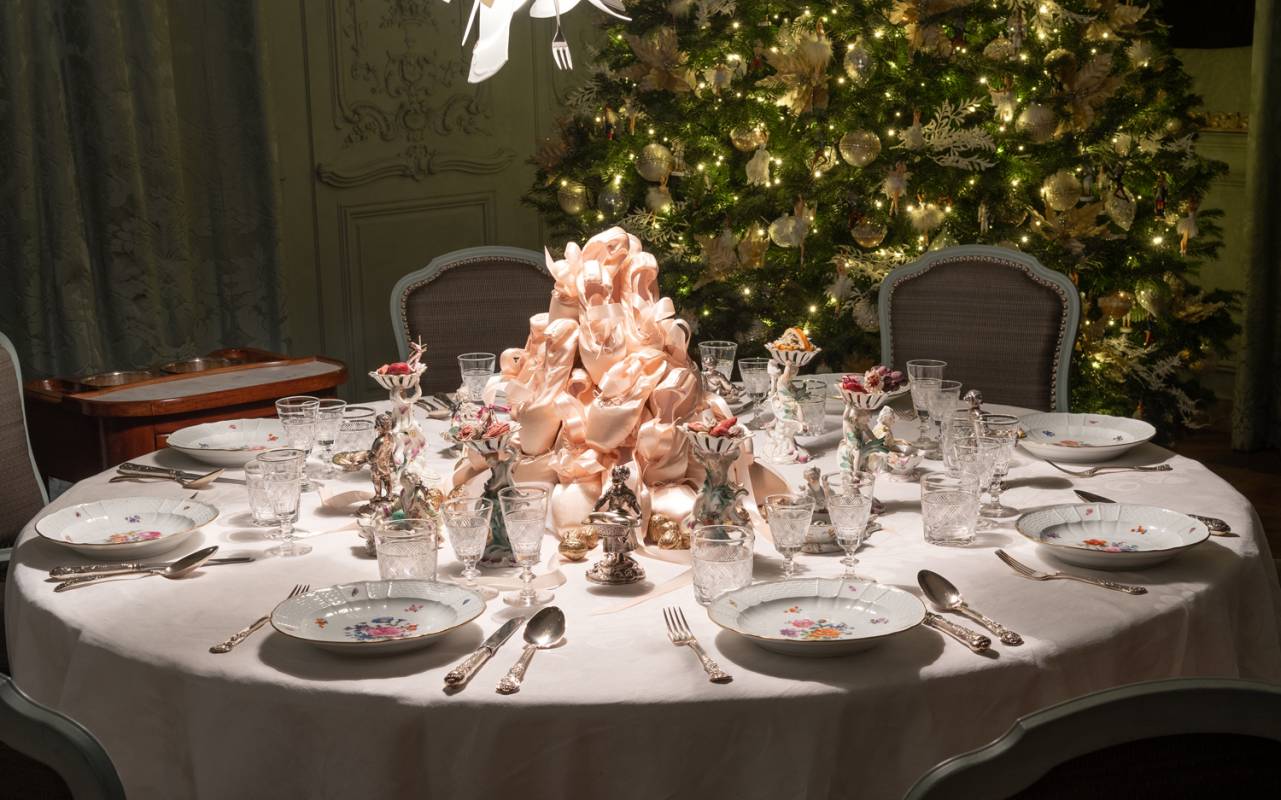 Jingle your way past 2,000 sleigh bells on your way into the Bachelors' Wing, via the lift shaft, where 350 hand-glittered vinyl LP's are set against 200 metres of cherry-red fabric. This bare walkway took three people three-and-a-half days to transform.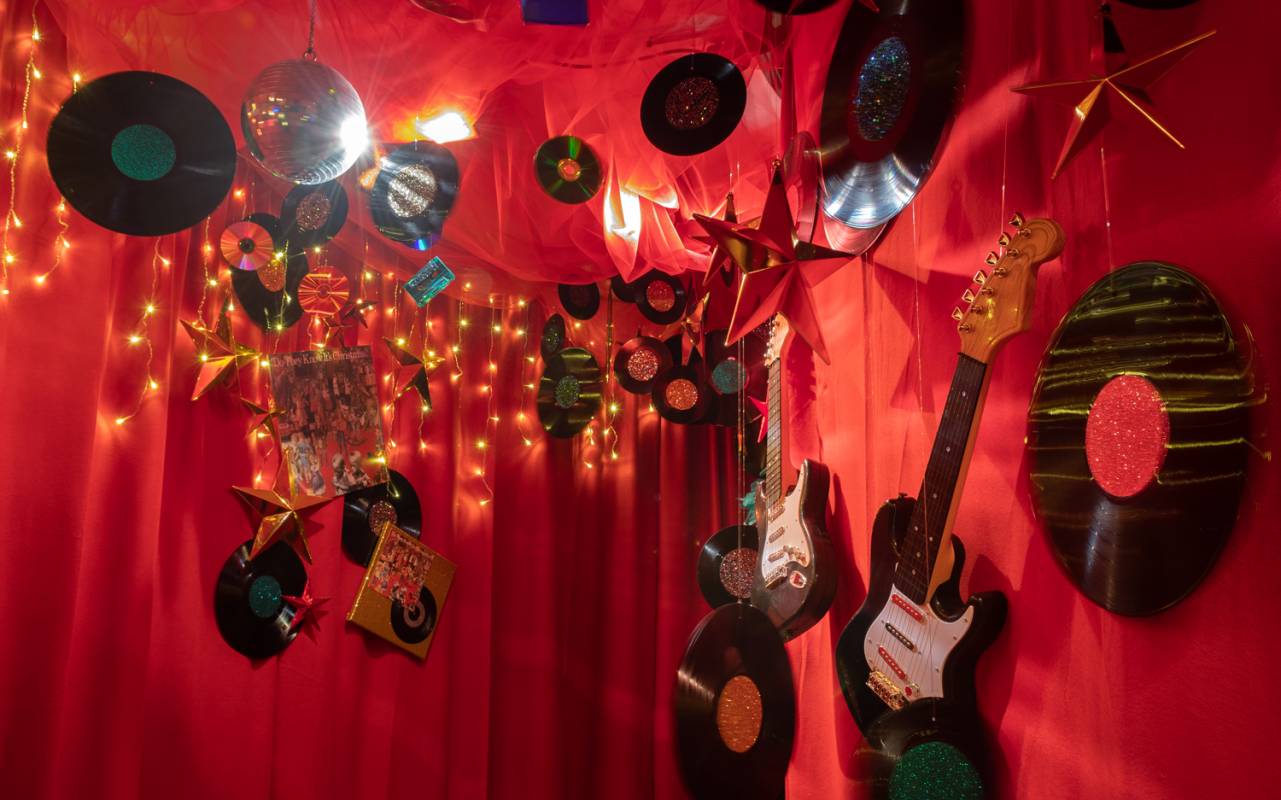 Rooms in the Bachelors' Wing took six days to decorate, and feature over 3,000 decorations. The whole corridor celebrates family traditions such as wassailing, stockings left out for St. Nicholas and a Christmas Day feast, and you may even find one reindeer along the way…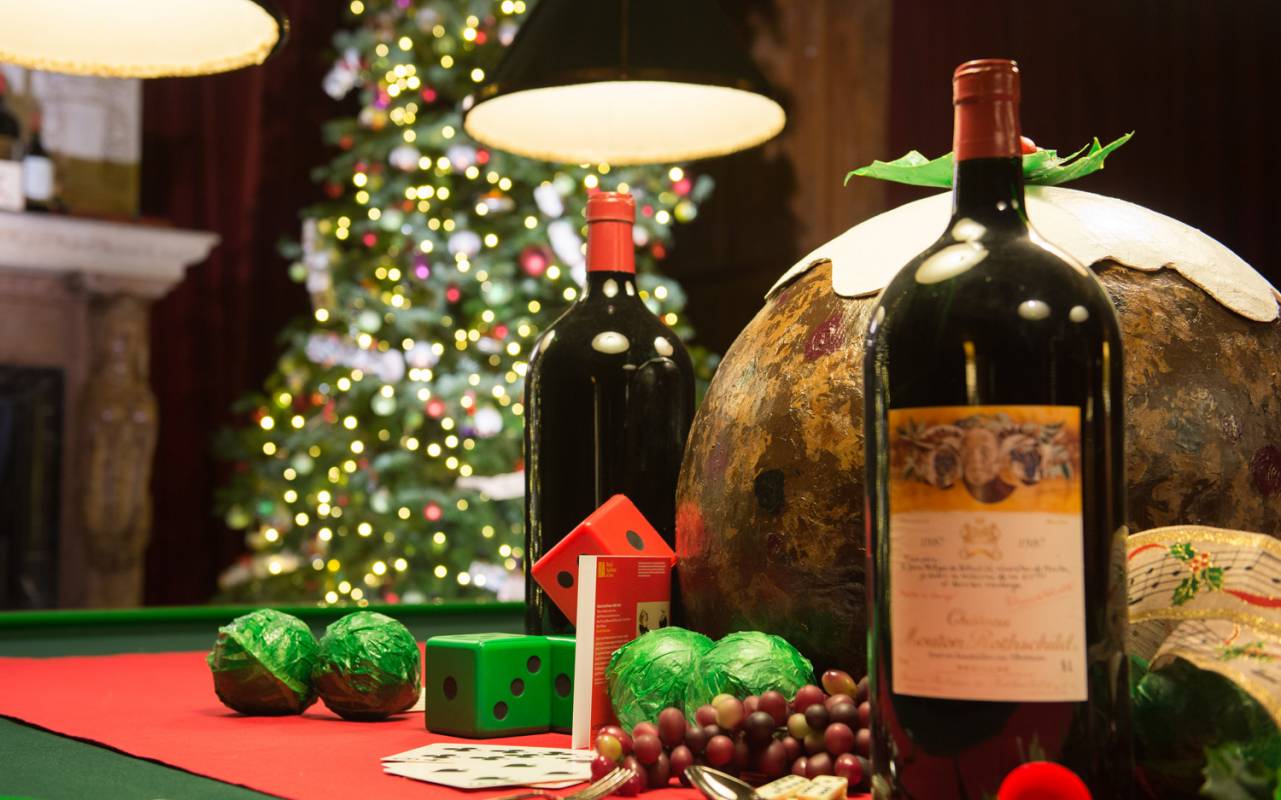 Tickets to see the House have been selling fast, but there are still some spaces to see the beautiful displays after Christmas, until Sun 5 January 2020. Tickets are only available to buy in advance so book soon to avoid disappointment.
We wish you all a merry Christmas!
Designed and installed by Jane Le Bon and her team.