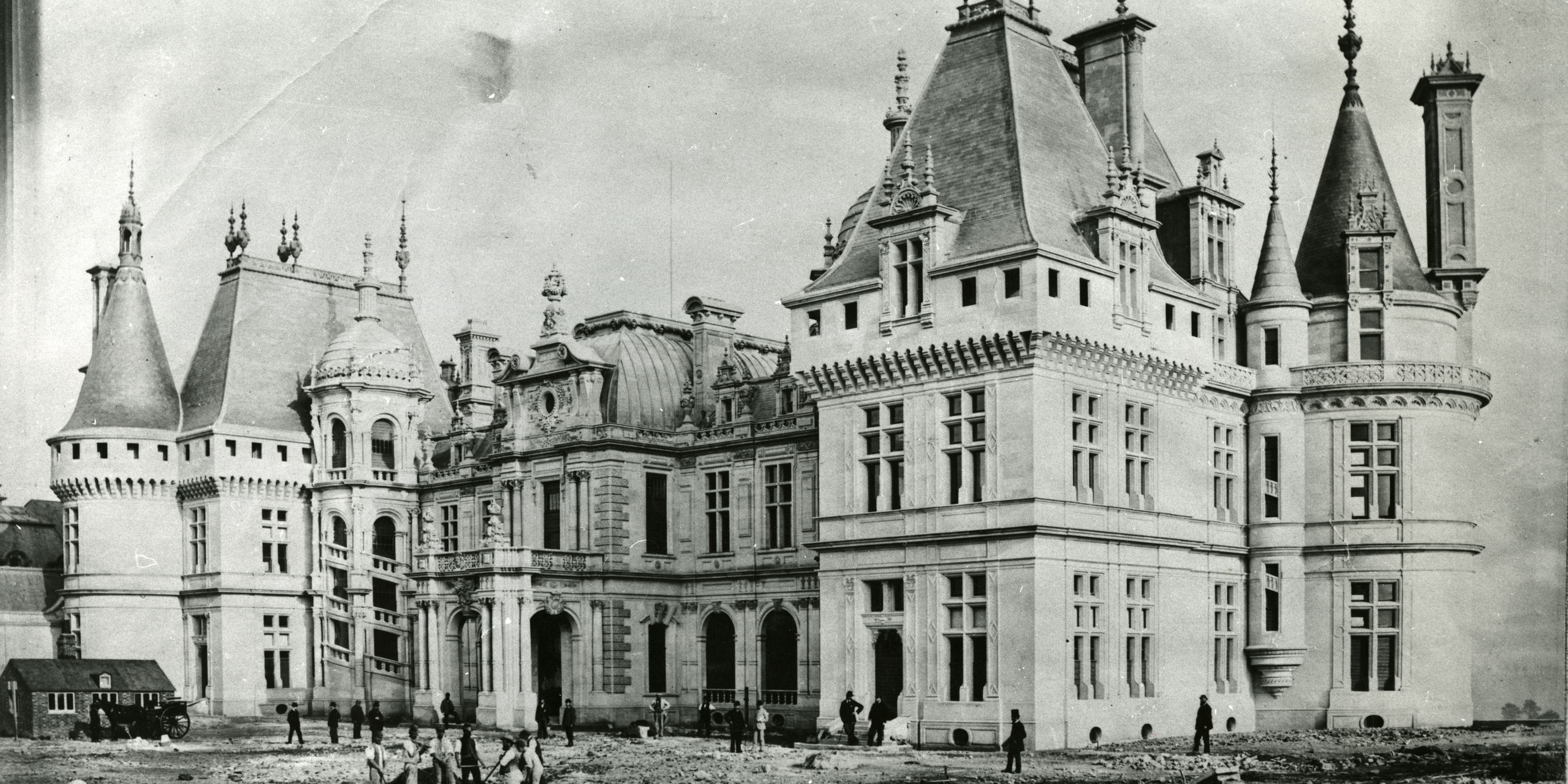 Art & architecture Rothschild family
How much did it cost to build Waddesdon?
It is well reported that on his death Baron Ferdinand left his sister, Miss Alice, instructions to destroy his personal papers, however seven small pocket account books covering his spending between 1882-1898 remain.
The writing in most of these account books is Ferdinand's and it appears he used them to record his expenditure and investments.  They include details of spending on the later construction of the Manor, the creation of the gardens, and the purchase of trees for the estate. They also give sums for the household, primarily staff wages but also payments to contractors for work and supplies as well as private investments and bills. These, coupled with the records of Ferdinand's bank account with N M Rothschild held at the Rothschild Archive in London, enable us to get a clear impression of what Ferdinand was spending over this period. It is significant that although expenditure on the estate and house at Waddesdon always exceeded the income derived from it Ferdinand himself never spent more than he could afford.
Using the figures in these books we can see that during the period from January 1882 to December 1897 Ferdinand spent the following on the creation of the Manor and estate at Waddesdon:
£200,000 to purchase the estate
£200,000 for the building of the house, stables and ancillary buildings,
 £55,000 for landscaping the hill and creating the roads to it
£44, 000 on trees, plants and orchids
£49,000 on the building and maintenance of the glasshouses
And nearly £5,000 on the Pulham Rockwork in the gardens.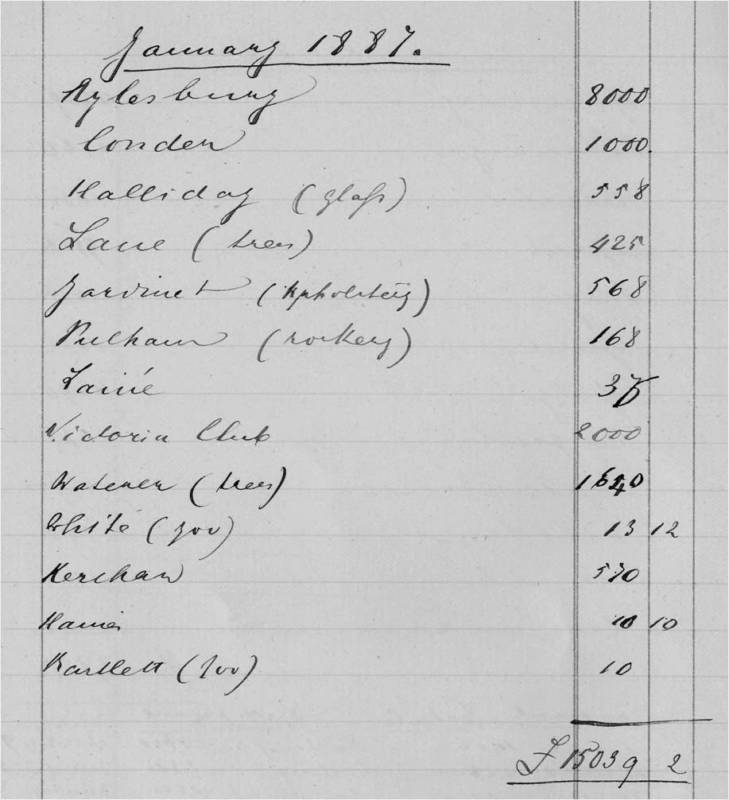 We don't know exactly how much decorating and furnishing the Manor cost, and there were also significant spends on wages, maintenance and utilities, some of which are recorded. All in all, it seems likely that Ferdinand may have spent somewhere in the region of £1.5 million on his creation, a figure which does not include the element for which it was arguably most famous – the collection of works of art.
These small account books are not only a fascinating record of how much Ferdinand was spending; they also give us information about who he was doing business with.  We can identify the names of over forty firms and agents Ferdinand was doing business with.  These included fifteen suppliers of plants and trees and orchids in the gardens, including the "Orchid King" Frederick Sander, supplier of orchids to the Prince of Wales at Sandringham. There are entries for Charles Jambach, a London dealer in exotic birds and animals and to Abraham Dee Bartlett, the Superintendant of London Zoo.  Ten different art dealers are also recorded as receiving payments from Ferdinand including Agnew's, Colnaghi, and Christie's.
Finally there are records of payments to staff which give us an idea of who some of Ferdinand's staff were and their wages. There are records of many familiar names: the Head Gardeners, John Jacques and later G F Johnson; the Bailiff, G A Sims; the Butler, Henry Taylor and Steward, Lawrence Richardson and the Housekeeper, Mrs Boxall.
On their own these volumes are full of information but when you look at them alongside other surviving records and in the context of the time they are particularly valuable in adding to our understanding of Waddesdon.
By Catherine Taylor, Head Archivist.