Meet Waddesdon's Makers
On a snowy day at the start of 2019, Waddesdon welcomed students from the Royal College of Art to seek inspiration for a competition designing limited edition bone china. We spoke to the two winners, whose products will be sold online and in Waddesdon's new onsite shop.
Why did you decide to pursue a Masters in Ceramics and Glass?
SunYoung
I studied BA Fine Arts in Sungkyunkwan University in South Korea, and MA Fine Art at Chelsea College of Arts in London. As a painter, I was fascinated by the intricate decorations on ceramics, and fell in love with working with clay.
Jasmine
I would love to one day exhibit my own work in galleries, and play a part in community art projects. Having studied a Bachelor's degree in 3D Design and Ceramics, this Masters is the next step to achieving this dream.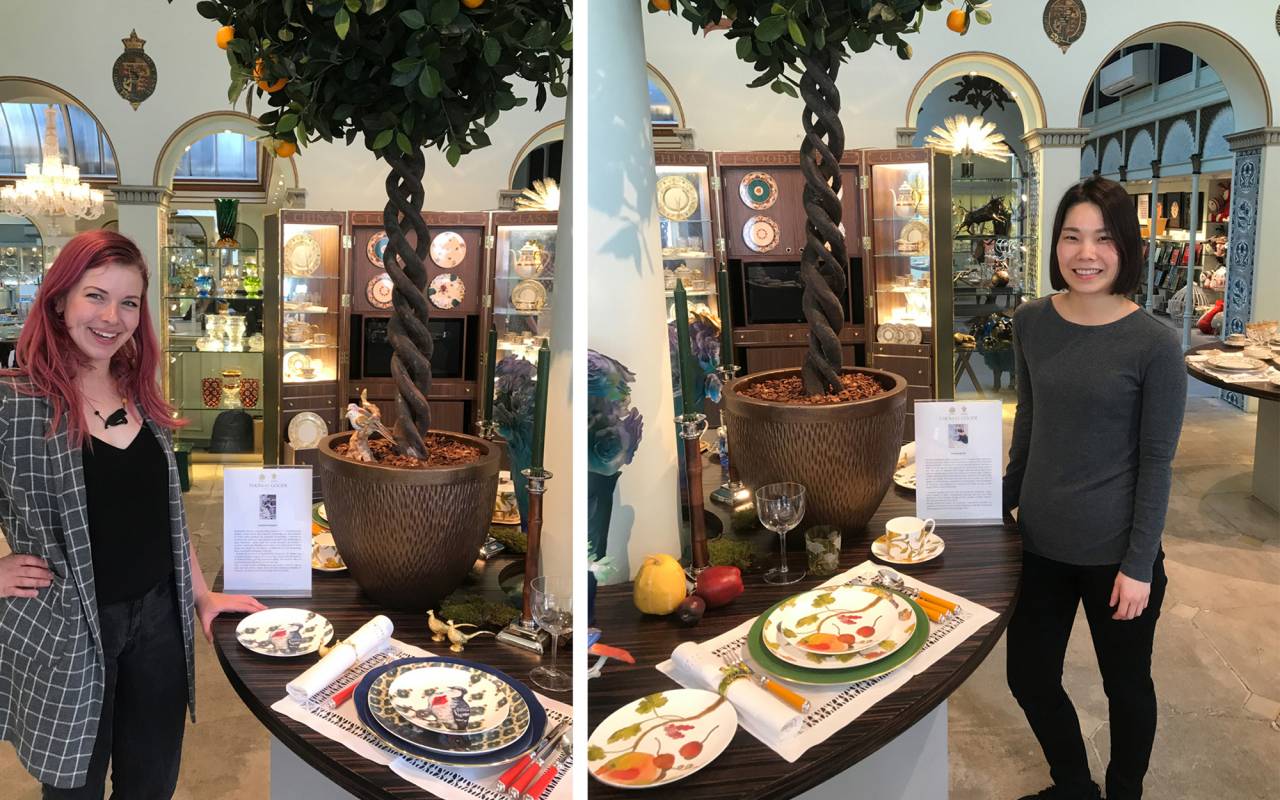 What was the inspiration behind your designs?
SunYoung
The incredible marquetry on a roll top desk, filled with fruits and acanthus leaves, heavily inspired my creations. The detail was just so beautiful, and I was fascinated by the way the patterns appeared and disappeared as shelves or drawers are opened. I tried to replicate this illusion by creating patterns that change as the pieces are stacked.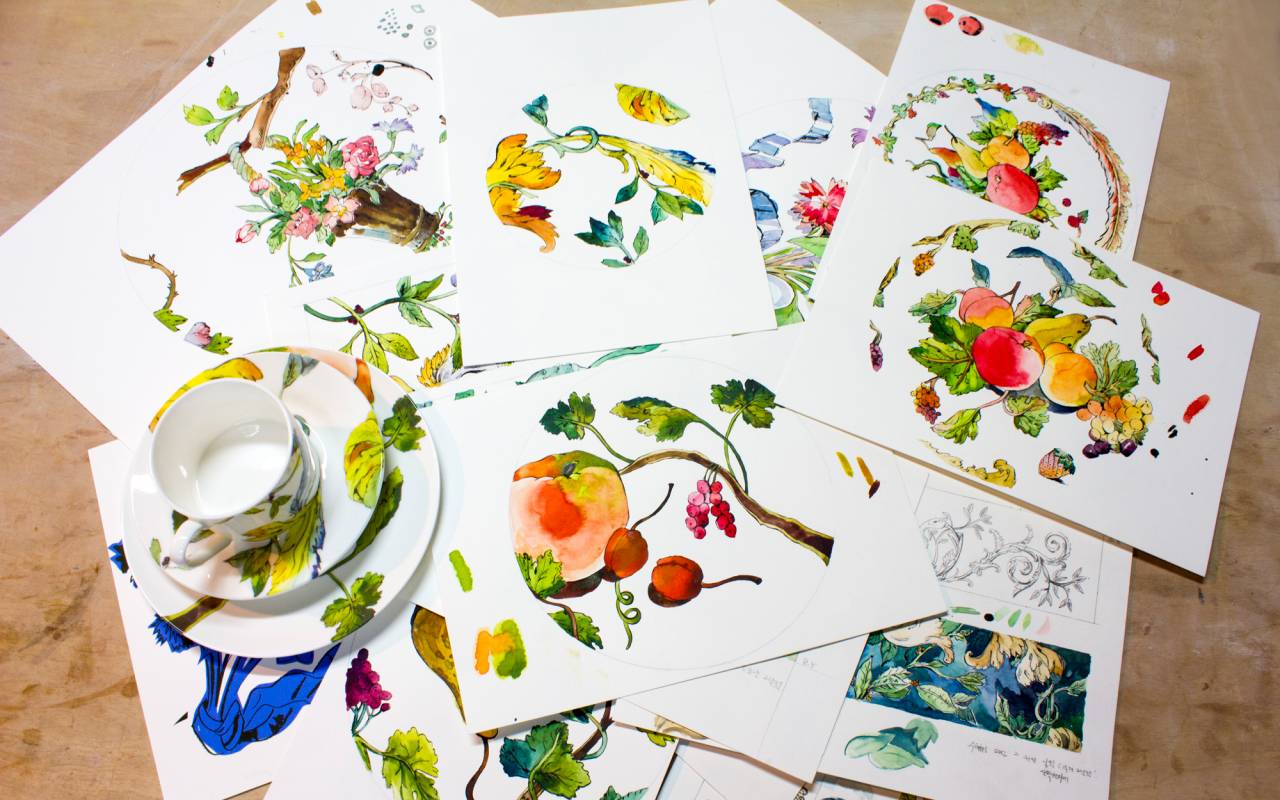 Jasmine
I have always loved ornithology, so unsurprisingly the exotic birds in the Aviary grabbed my attention immediately: the bright colours were so fun to work with. I was also drawn to the patterns within Waddesdon's beautiful book collection, particularly the dyed leather covers with gold inlays.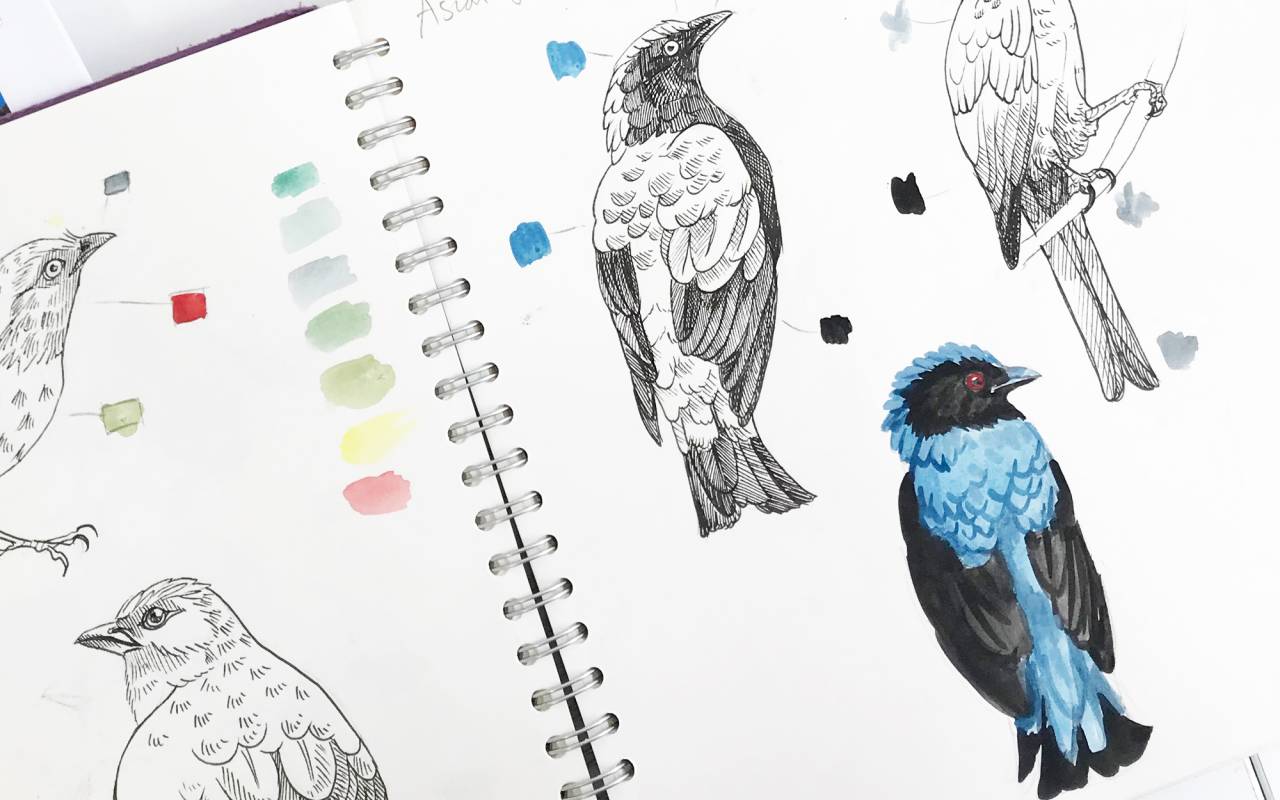 What's your favourite part of your final piece?
SunYoung
I enjoyed playing with watercolour and ink on the white bone-china background. By fluidly using vivid colours alongside stark lines, I was able to capture the structured curves of the fruit, and these are my favourite part of the final designs.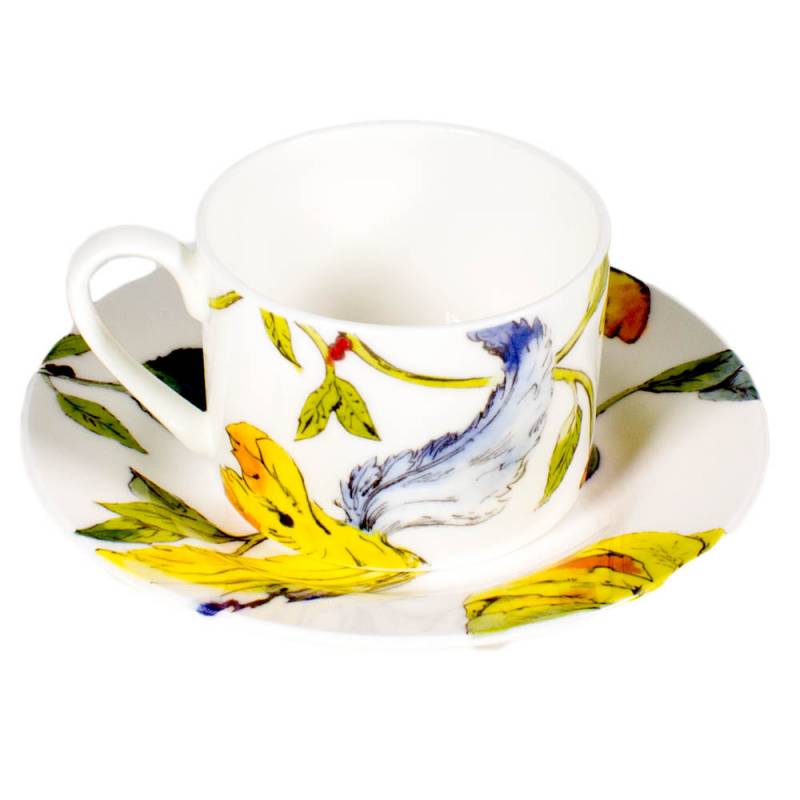 Jasmine
I love the colours, specifically the palette of soothing blues contrasted against bold greens and reds. I was also excited to discover that the 'pheasant eye' pattern from the book cover coincides with the actual pheasant illustrations, so am really pleased with this part of the design.
What was the most challenging part about the process?
SunYoung
Rearranging the patterns in the limited space on the ceramic was difficult. There were so many marvellous decorations on the roll top desk that it was difficult to narrow my choice down. I began by placing lots of patterns on one object, but quickly realised this was distracting. Simple designs can be equally powerful, so I had to hold back and focus on specific aspects.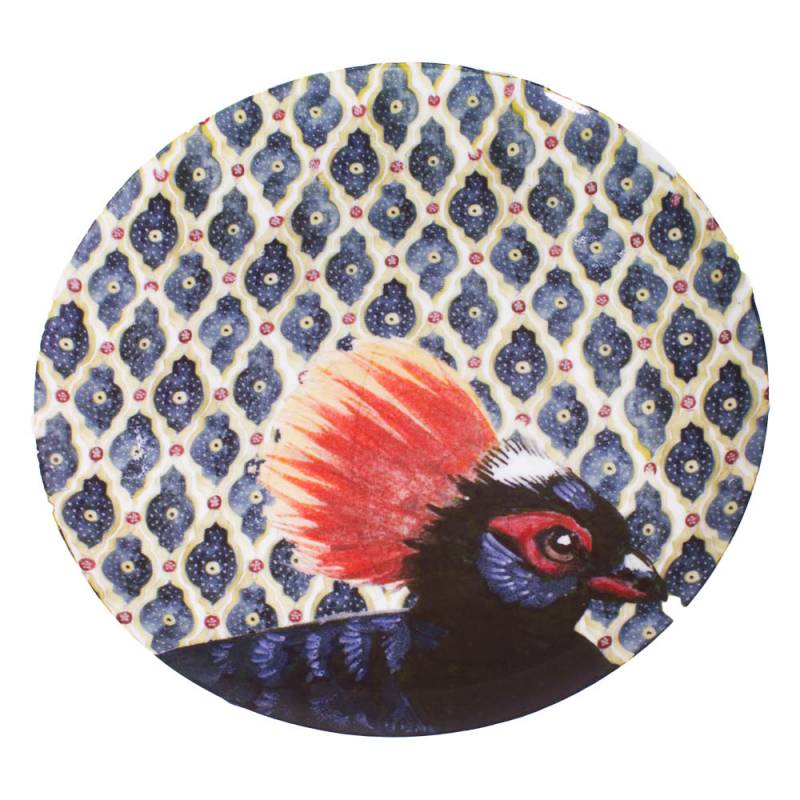 Jasmine
The most challenging part was relying on the technology itself; getting everything to align properly on the computer, ensuring the settings were right for printing, and making sure the firing process went smoothly was difficult, but I'm very pleased with the end product.
Products can be purchased in store and online at www.waddesdon.org.uk/shop from 16 May 2019, following a display at Thomas Goode's Bond Street store during London Craft Week (8-14 May).