Behind the scenes Collection Interiors
Behind the scenes at Waddesdon
In our Lockdown Diaries series, Head of Collections and Gardens, Pippa Shirley, shares sneak peeks from the Manor while it's closed to the public
Glimpse behind the scenes and discover how we've been caring for Waddesdon in these unusual times. Look out over the rooftops, explore the rarely seen attic and enjoy a peaceful moment on the Parterre.
Conservation in the Baron's Room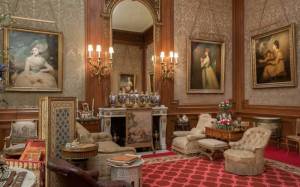 Take a look inside Baron Ferdinand's private sitting room and learn how we protect and conserve Waddesdon's treasures when we're closed to the public with Pippa Shirley and Matthew Waters, Deputy Steward.
Watch here>
Bees on the Parterre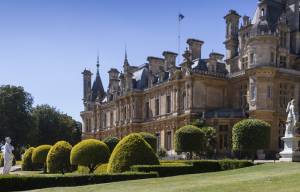 Hear Gardens Manager, Mike Buffin, talk about the planting his team have been carrying out in the grounds and enjoy a moment of calm, listening to the soothing sound of the bees on the Parterre.
Watch here>
In the Upper West Attic
Ever wondered what might be discovered in Waddesdon's attics? Take a virtual tour around the
Upper West Attic and uncover interesting objects from Waddesdon's past, and see a spectacular, rarely-seen view of the Chilterns revealed.

Numbering books in the Tower Drawing Room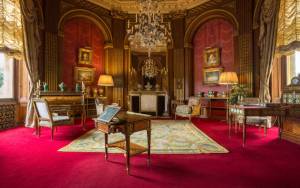 Join Pippa and Matthew in the Tower Drawing Room, which formed part of Baron Ferdinand's private apartments. See Matthew in action and hear as he explains one of the important tasks they're carrying out.
Watch here>
Caring for Waddesdon's clocks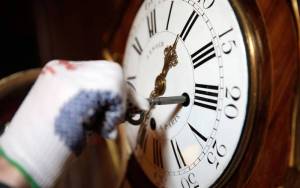 The sound of clocks ticking and chiming runs through the house, there's at least clock one in every room and 56 in total! Nearly all the clocks are in working order, find out how we take care of them.
Watch here>
On the roof at Waddesdon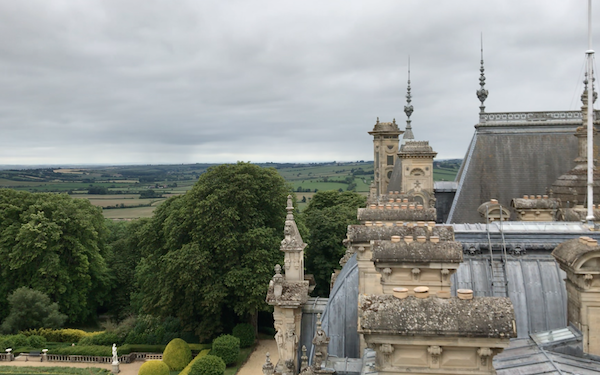 Enjoy an incredible, close-up view of the Manor's roofscape. See the intricate roof ornaments designed by Waddesdon's French architect, Gabriel-Hippolyte Destailleur, and take in the gardens and surrounding countryside from above.
Watch here>
Cleaning the Sèvres porcelain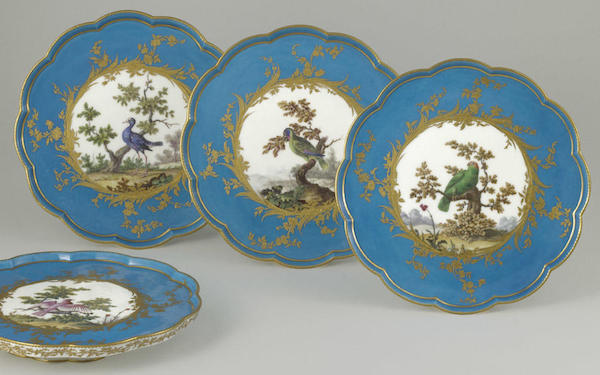 During the 19th century, every Rothschild house had at least one 18th-century Sèvres service for entertaining. Waddesdon is fortunate enough to have three in its collection today. Discover the exceptional Razumovksy service and find out how we care for the porcelain in our collection.
Watch here>