Art & architecture Exhibitions
July's almanac - The August Portraits of the First Born Sons of our King, 1734
In July's almanac, Minerva, goddess of wisdom, presents the young Louis, Dauphin of France (heir to the French throne) to his seated parents, Louis XV and Marie Leszczyńska.
The figures point towards a family tree with portraits of all the previous royal heirs with the title of Dauphin, from the first, Humbert II (Dauphin from 1333 to 1349). The text along the bottom gives a history of the first born sons. This type of educational almanac would have been perfectly suited for use in a schoolroom.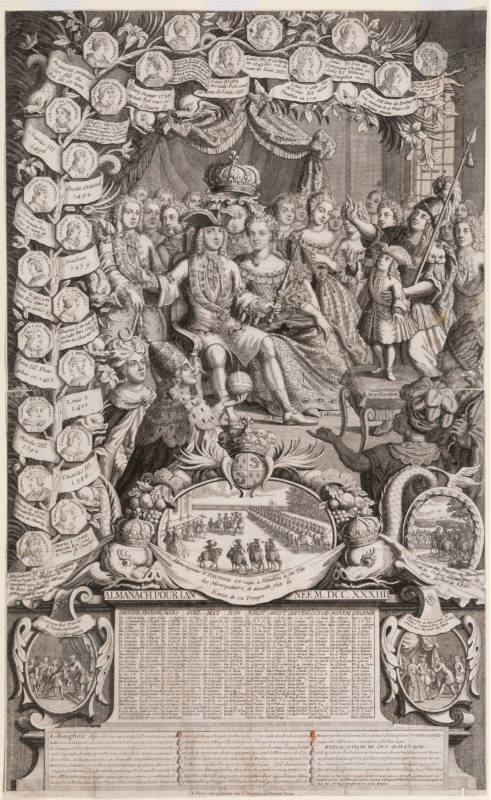 Visit our Glorious Year exhibition >
Posted by Rachel Jacobs, curator.