Creating Waddesdon Imaginarium
A behind the scenes look at how over 100 students helped bring this year's light and sound show to life.
Waddesdon Imaginarium celebrates the art, objects, gardens and history of Waddesdon, with roaming porcelain animals, dancing musical clocks and fluttering clouds of butterflies projected onto the House, accompanied by a series of original soundtracks.
Over six months, seven students on the Video Design for Live Performances course at the Guildhall School of Music & Drama worked with the curatorial team to bring the show together. The students scanned in 3D approximately 50 objects from Waddesdon's collection, mapped the front of the building and calculated the projection requirements necessary for the enormous 1,700 square metre façade.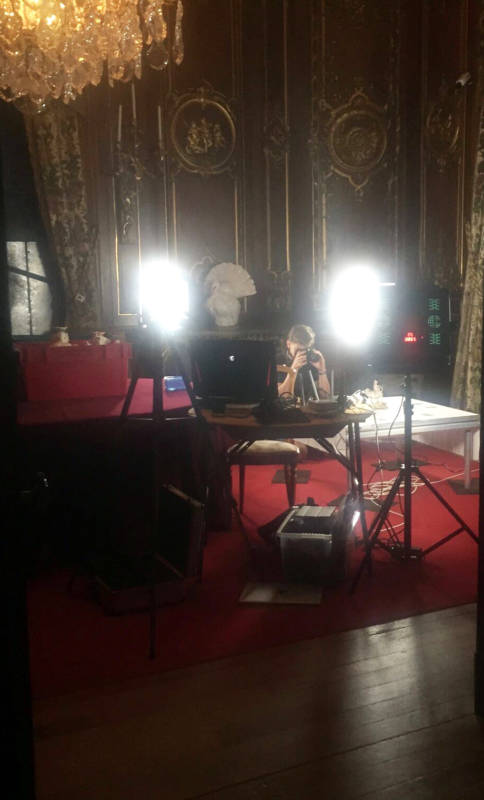 The story was then developed and the latest video projection mapping technologies were used to create the show.
The original soundtracks that accompany the projection were also created by students at the Guildhall School. Twenty composition students created the soundtracks, which were then performed by over 90 orchestral, electronic and jazz music students and recorded. Eight musical interpretations were created in total, offering visitors different experiences of the Imaginarium. In total, 111 students from the Guildhall School were involved in creating this projection performance.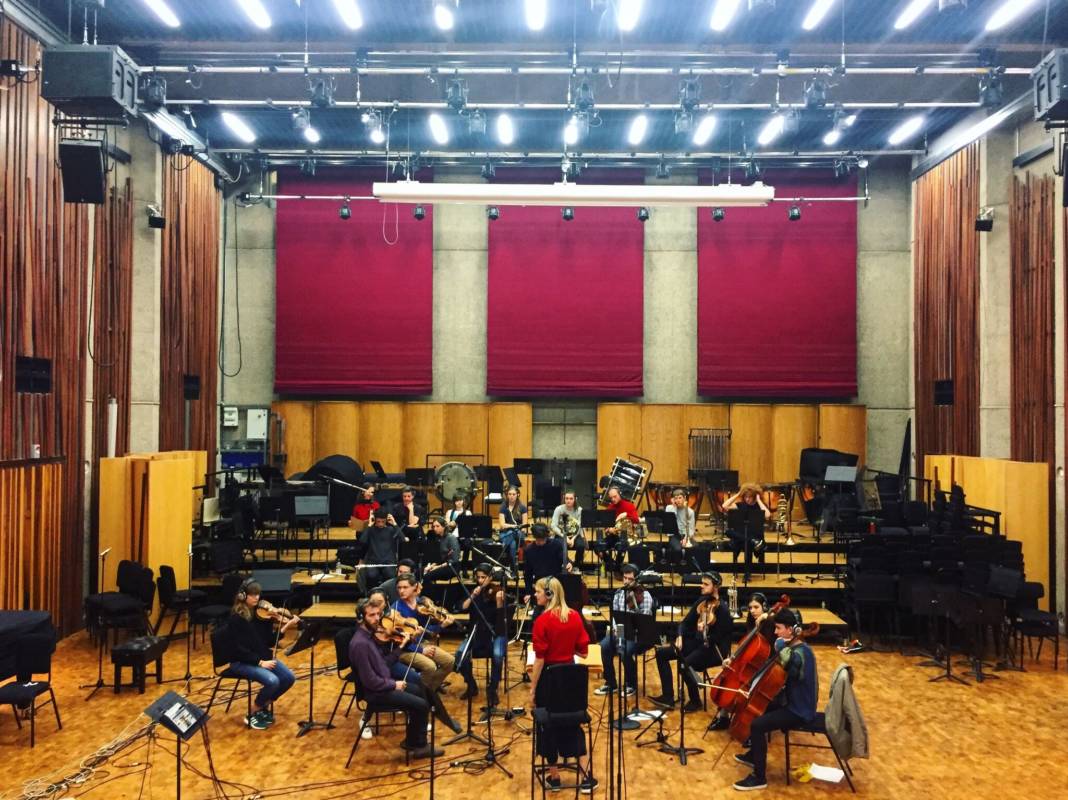 Guildhall student Amelia Kosminsky said: "Working as the assistant video designer for Waddesdon Imaginarium at Waddesdon Manor has been a wonderful experience. It demonstrates one of the most brilliant elements of our course, which is the fact that our university degree not only encompasses studying but also that the majority of our work is done on professional jobs for the general public… The staff at Waddesdon Manor have been incredibly helpful every step of the way, from helping with the scanning, showing us particular illustrations and paintings that we may want to feature, to giving us a tour of the building to allow for a bit more of a historical context."
She added: "It has been lovely to see the reaction of the public. It's nervewracking to put your work out there but from the Waddesdon visitors watching it multiple times, to children chasing the projected snowflakes across the building, it's been wonderful to see people enjoying the show."
If you have yet to see Waddesdon Imaginarium, performances run from dusk until 6pm every Wed-Sun. The show looks better the darker it is, so we suggest you make this the last thing you do during your visit.